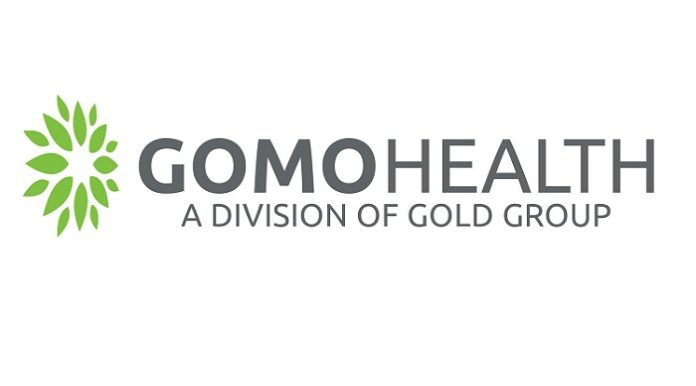 GoMo Health, a behavioral science-based engagement platform used by providers, health plans, employers, and life science companies as their outpatient and telehealth system of care, announces the launch of GoMo Music™, The Sounds of Healing, incorporating a curated library of research-based sounds, music and meditations that will integrate seamlessly into the GoMo Health award-winning Concierge Care programs. The library includes specific frequencies and harmonies that are shown to possess the most natural resonance and restorative powers; and has been researched, collated, and managed by Musical Medication, a team of musical strategists, composers, producers, and clinicians who has merged into GoMo Music.
GoMo Music is designed to motivate, activate, develop, and foster human resiliency for people experiencing physical, mental, or social challenges. This enables GoMo Health to deeply collaborate with musical therapists who will license the GoMo Health mobile engagement model and music library to extend and reinforce clinical delivery of music therapy programs into a patient's "lived" environment. The first collaboration is with Hope Young, MTBC, founder and president of The Center for Music Therapy in Austin, Texas.
The Personal Concierge program provides personalized resources and support to patients who are managing chronic and complex conditions. The bi-directional program collects patient feedback using surveys and assessments that enable personalized information to be provided to each program participant based on their specifically expressed needs and wants. Building in this push/pull model, GoMo Music will deliver music and sounds based on participants expressed preferences, while at the same time enabling them to directly access their own curated playlist to select the sounds they wish to hear in their moment of need.
According to George Grimaldi, former Sony Music executive and founder of Musical Medication, who has curated the sounds and meditations that will be used in GoMo Music, "Our team is thrilled to join forces with GoMo Health. We believe the combination of behavioral science, music and mindfulness will be of significant utility for people in all walks of life. Integrating music into the GoMo remote telehealth program enables more of a continuous, multi-sensory model to bring much needed hope and healing to people in today's whirlwind environment."
About GoMo Health
GoMo Health® applies a proprietary, evidence-based science of engagement, BehavioralRx®, to our cloud-based digital therapeutic, Concierge Care®, to actively extend care plans, and provide resources and support to people in their "lived" environments – enhancing outpatient care and impact. This outpatient care delivery model integrates support for psychosocial and physical needs to create personalized, behaviorally based care plans that empower patients in their own care management and healthy decision making. Connecting with patients via its' Telehealth Triple Play™, GoMo Health using an intelligent mobile bot to collect and triage patient data via home medical devices, conduct in the moment "conversations", and gather electronic patient reported outcomes (ePRO). This has proven to modify behaviors of patients with chronic and complex conditions worldwide, resulting in significant improvement in health outcomes and adherence, and decreased costs of care for providers, hospitals, health plans, employers, and life science companies.
About Musical Medication
Musical Medication is a carefully curated music and meditation streaming service. Its methods are derived from evidenced-based research on the science of tone and tuning. Our select award-winning composers and musicians from the music entertainment industry in conjunction with major health and wellness practitioners utilize this science to create a spectrum of healing songs and meditations.