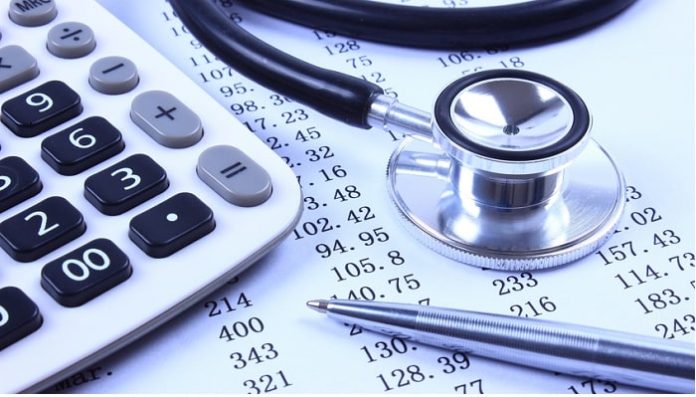 Greenway Health, a leading health information technology services provider, announced the launch of its new Greenway Revenue Services offering, GRS Select™, a customizable revenue cycle management (RCM) offering designed to meet the unique, individualized needs of healthcare practices as they rebuild and improve the profitability of their practices a year after the onset of the COVID-19 pandemic.
Throughout 2020, spikes in COVID-19 cases and hospitalizations put intense pressure on healthcare staff and resources, resulting in steep declines in non-COVID-19 volume and sharply reduced revenues, with ambulatory care institutions among those most impacted. For example, recent estimates show that visits to ambulatory care providers declined by nearly 60 percent last year with primary care practices experiencing a revenue loss of $15 billion. Practices will require new resources and added support to improve financial stability in 2021. GRS Select provides a customizable solution for practices to optimize revenue by identifying new opportunities, all while simplifying existing billing practices and alleviating administrative burden for staff.
"With growing expenses and reduced revenue, healthcare providers must put a stronger emphasis on revenue cycle management in order to maintain a viable business and continue delivering the services their patients expect," said Pratap Sarker, president. "In this current landscape, there is not a one-size fits all solution. Every practice has its unique challenges and needs. With GRS Select we are enabling today's providers with a quality, flexible offering that improves efficiency in the most critical areas of the revenue cycle so they can get back to doing what they do best – taking care of patients."
In contrast to most RCM services, Greenway Revenue Services partners with practices' current staff to help them improve efficiency and customize a solution to meet their unique needs. The practice maintains full control of their billing – and through shared technology access, full visibility into the work GRS performs at any time – to give practices' more control over their future. By ensuring consistent connection between exemplary front- and back-office functions, and through more efficient clinical workflows, a partnership with GRS will help optimize a client's revenue cycle, while every employee in the practice is provided tools and training to understand how their tasks impact practice financial health and the bottom line.
"GRS Select allows us the opportunity to explore a more customized business partnership," said current GRS client, Dr. Justin Vujevich of Vujevich Dermatology Associates, with three locations serving the Pittsburgh metro area. "This flexible level of service will further strengthen the efficiency of our in-house revenue cycle team while continuing to leverage the expertise of GRS, which has been an invaluable partnership to help us maintain financial stability during such a tumultuous time."
With GRS Select, ambulatory care practices spanning primary care, cardiology, OBGYN, pediatrics and more will benefit from a flexible, customized service offering. This enables dedicated Greenway experts to service a client's existing RCM team in any, or all, of the following areas:
Revenue advisory
Charge posting
Submission management
Insurance follow-up
Payment posting
Patient A/R
Patient Call Center
Data insights
With extensive, specialty-specific experience, Greenway's financial care team acts as an extension of the practice to optimize people, processes, and technology to help clients achieve their goals, while never losing control over their financials. Greenway clients seeking to improve the overall health of their practice in 2021 and beyond are encouraged to complete Greenway's free Healthy Practice Screening to determine the state of their practice's financial health and receive a prescriptive care plan based on their results.
ABOUT GREENWAY HEALTH
Improving healthcare through innovation is at the heart of Greenway Health's work. We provide electronic health record (EHR), practice management, and revenue cycle management solutions that help practices in multiple specialties grow profitably, remain compliant, work more efficiently, and improve patient outcomes. Our team of clinical, financial, and technology experts serve as trusted advisers, committed to our client's success. Greenway works with over 55,000 providers across multiple specialties, which translates into millions of lives touched daily by our solutions.