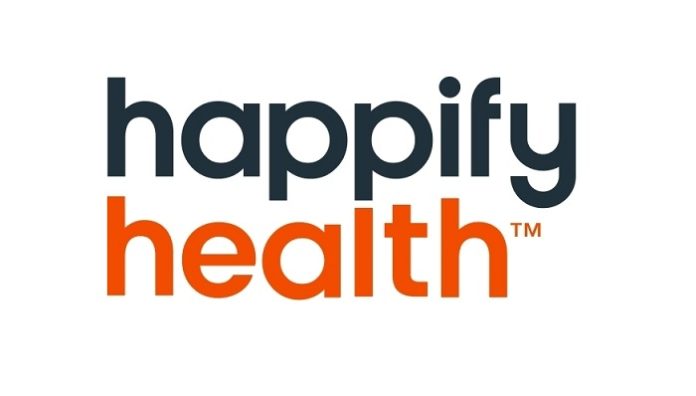 Happify Health, a global leader in digital therapeutics for anxiety and depression, announced plans to distribute its library of digital therapeutics, including Ensemble, the first and only transdiagnostic prescription digital therapeutic engineered to treat Major Depressive Disorder (MDD) and Generalized Anxiety Disorder (GAD), through Microsoft Azure.
"We've accelerated our integration into Microsoft Azure to address the global mental health epidemic that is being fueled by COVID-19," said Murray Zucker, MD, Happify Health's Chief Medical Officer. "We're in a mental health crisis that can only be addressed through the global distribution of personalized, clinical-grade mental health services."
"Over the past decade, Happify has invested over $100 million to optimize the delivery of clinical-grade AI-enabled, digital therapeutics that address both mental health and chronic conditions," said Chris Wasden, Head of Pharma Specialty Solutions and Corporate Strategy, Happify Health. "The Microsoft Azure stack will help Happify scale the global distribution of our library of prescription digital therapeutics like Ensemble, and digital therapeutics like Heart & Mind, the digital therapeutic we've developed with the American Heart Association."
Tom McGuinness, Microsoft's corporate vice president of Global Healthcare, said this tech-first approach will be the key to healthcare in the future.
"Digital therapeutics will be a driver in supporting access to clinical health care over the next decade," McGuinness said. "We are pleased to support Happify with Microsoft Azure, with our capabilities in data analytics, privacy and security, and machine learning."
The Global Healthcare Epidemic
The number of adults with anxiety or depression increased four-hundred percent in the sixteen months following the Covid-related lockdowns, according to Kaiser Family Foundation (source). The butterfly effect of these increases in anxiety and depression will be a global increase in chronic illness, including heart-disease-related deaths – people diagnosed with depression are up to five-times more likely to die within six months of having had a heart attack (source) than those without depression.
A 2018 Merritt Hawkins report found that the United States had only sixty percent (60%) of the psychiatrists needed to provide good mental health care (source), and that sixty percent (60%) of US counties had no practicing psychiatrists. An August 2020 survey conducted by the World Health Organization (WHO), 130 countries across WHO's six regions found widespread disruption of critical mental health services, with over 60% reporting disruptions to mental health services for vulnerable people, including children and adolescents (72%), older adults (70%), and women requiring antenatal or postnatal services (61%).
The expansion of telehealth services only increases the demand for licensed practitioners that are already in short supply. The absence of a digital, clinical grade, stepped care approach to mental health makes it impossible for providers and payers to quickly assess a patient's need and triage them into the appropriate level of mental health care.
The Global, Clinical-Grade, Intelligent Healing Platform
Happify Health's global, clinical health platform uses our patented artificial intelligence to deliver digital therapeutics that combine video gaming principles, and clinical multimedia content. Our combination of global digital therapies and prescription digital therapeutics hold the promise of helping physicians and patients make changes in behavior that improve their physical and mental health. Happify Health's AI-driven, digital therapeutics are available in 10 languages and are deployed globally, in 150 countries.
Every global employer that wants to protect and support their workforce from the anxiety and depression epidemic that's gripping the planet will benefit from access to Happify Health's digital therapeutics library through Microsoft Cloud for Healthcare & Azure.
"The only way to address the global mental health crisis in a sustainable way is to clinically diagnose and treat people at scale, using automation in a fully-compliant and secure environment that is integrated into the provider and payer's systems of record," said Andy Palan, Happify Health's Chief Information Officer. "Happify Heath has already partnered with 7 of the world's largest biopharma companies to deliver a portfolio of clinical interventions in 10 languages across 150 countries. Working with the Microsoft Healthcare Cloud & Microsoft Azure team gives Happify Health the global reach we need to help billions of people worldwide."
About Happify Health:
Happify Health is a global software-enabled healthcare platform. We design and deploy software to help improve mental health, physical health and well-being. We are creating a future where better health outcomes can be powered by technology—leading to more personalized care that can improve the everyday lives of more people. The Happify Health platform offers a full spectrum of science-backed Digital Therapy and Care Journey solutions for customers and individual end-users; including Wellness, AI-based Coaching, Community, as well as Combination and Prescription Digital Therapeutics.
Our patient solutions are disseminated through unified products and services we deploy for the healthcare ecosystem; including enterprises, health plans, health systems, pharma and medical device manufacturers. Our global platform is available in 10 languages, supports more than 10 chronic conditions, and covers more than 20 million lives. For more information, visit www.happifyhealth.com.