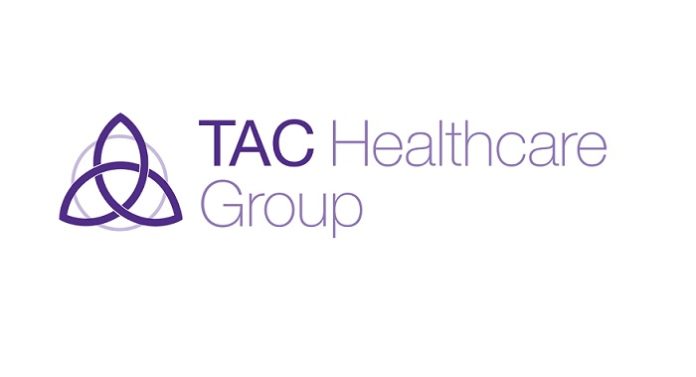 Hot on the heels of COP26, the pioneering Aberdeen-based TAC Healthcare Group announces the launch of the ground-breaking carbon neutral transportable Endoscopy Unit. This unit will add to the capacity for essential diagnostic tests at a time when the already stretched NHS services have been hit by an additional backlog of up to half a million cases due to service interruption from Covid-19.

Endoscopy is essential for the early diagnosis of serious GI diseases including bowel, stomach and oesophageal cancers, ulcers and inflammatory bowel disease. Ease of access to the service is essential to get people to come forward for investigation. Detecting GI disease at an early stage is essential to successful treatment.
The modular unit offers a wider choice to patients across the NHS Grampian area. The procedure is carried out in a less foreboding environment than the traditional hospital setting and can take place within the local community. The transportable Endoscopy unit will mean greater productivity which translates into better value healthcare. The launch of the carbon neutral hybrid modular unit will provide a cost-effective means of increasing capacity and reducing waiting times for patients.
Kenneth Park, Chief Medical Officer for TAC Healthcare Group explains, "Our transportable modular Endoscopy unit is the way forward for tackling waiting lists. It allows rapid implementation and gives us the ability to add further modules for services such as imaging. We all have to think about our carbon footprint. Traditional endoscopy units with the decontamination plant can be very energy intensive. With this unit being carbon neutral, it allows us to treat more patients in a very cost effective way and in a sustainable manner"
The transportable unit has been manufactured by The Actiform Group in West Yorkshire. The Group has harnessed high efficiency heat exchangers and heat pumps for ventilation, heating and cooling.
This technology is combined with solar power and a hybrid modular construction. Nick Collington, Head of Operations for The Actiform Group, says, "We've achieved excellent building U values through hybrid modular construction. The unit was built using a steel frame with timber panelling, which locks in carbon. With the addition of solar power, heat recovery units and high efficiency heat pumps, this unit generates a CO2 saving of five metric tonnes per year against traditional mobile units."
Aberdeen-based TAC Healthcare Group, www.tachealthcaregroup.com is a flexible and responsive provider of high-quality waiting list solutions to the NHS. Established in 2014, the Group is clinically run and takes a patient-focused approach to the provision of waiting list support. With a proven track-record in the reduction of waiting lists for the NHS, TAC Healthcare Group is a valued partner of NHS Grampian. The group also supplies private patient services and Occupational Support across the UK.