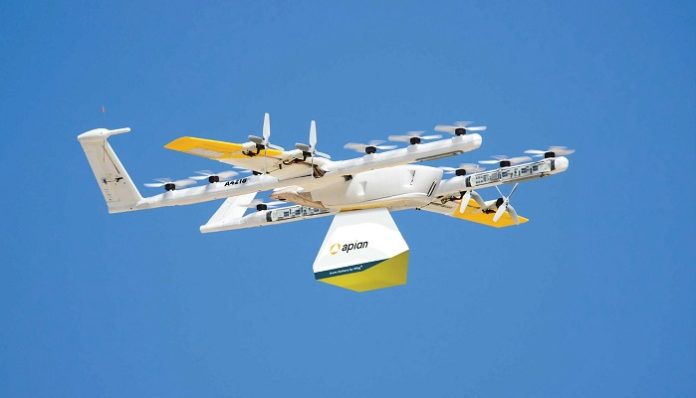 Google's Wing and Apian, a medical drone logistics company, are partnering to establish a medical drone delivery system in Ireland and explore opportunities in the UK. By leveraging the capabilities of drones, they aim to revolutionize the transportation of vital medical and pharmaceutical items to hospitals and patients. The initiative will commence in Ireland, specifically in Dublin, where Wing and Apian plan to kick off a medical drone delivery program targeting healthcare institutions and caregivers later this year.
Collaborating closely with healthcare and pharmacy partners, Wing and Apian intend to create an efficient medical delivery network in the southern part of Dublin. This network will be powered by Wing's advanced aircraft and automation technology, with the dual goals of enhancing patient care and reducing traffic congestion and emissions in the local area.
Wing's sophisticated fleet of automated delivery drones is well-suited for a variety of healthcare applications, particularly within urban and suburban environments. These drones are designed to swiftly and effectively transport pharmacy items, medical devices, laboratory samples, and supplies.
Apian, founded by a group of medical professionals from the UK's National Health Service (NHS), has seamlessly integrated healthcare and aviation systems through its platform. Their fully automated, on-demand delivery system not only improves patient outcomes but also enhances the well-being of medical personnel.
According to an insight, Wing, and Apian are aligned in their belief that healthcare should benefit from on-demand delivery in the same way consumers do in their personal lives. They aim to address speed, inefficiencies, and environmental challenges by reducing the number of vehicles on the road. Wing's drone operations require minimal infrastructure and can be deployed in various settings, making them suitable for diverse healthcare facilities.
Advancements in regulatory frameworks within the European Union and the UK have paved the way for the expansion of safe and practical drone services. This collaboration represents Wing's second operation in Ireland, building on successful public demonstration services in Lusk. Valuable input from the local community during these trials has provided valuable insights for the future of drone delivery services. Looking ahead, both Wing and Apian are excited about opportunities in the UK, capitalizing on their collaboration with regulators and their contributions to shaping important policy discussions.