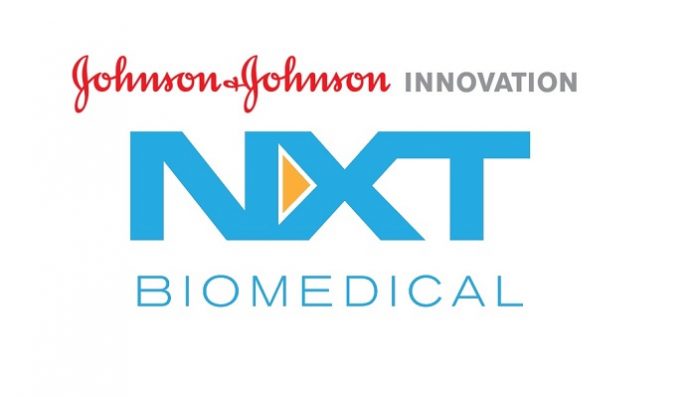 Johnson & Johnson Innovation, LLC announced it entered a definitive agreement to join NXT Biomedical Therapeutic Device Incubator through a strategic investment facilitated by Johnson & Johnson Innovation – JJDC.
Created in September 2018 by Deerfield Management Company, L.P. ("Deerfield") and Stanton Rowe, CEO of NXT Biomedical, this next-generation medical device incubator is committed to developing transformational technologies to address significant unmet medical needs, helping patients to lead longer and healthier lives. It will develop, advance and de-risk cutting-edge technologies in a highly capital efficient manner.
As a key member of NXT Biomedical, Johnson & Johnson Innovation will have the right to migrate selected NXT projects that are strategically aligned to areas of interest to the Johnson & Johnson Medical Devices Companies for further development at the Center for Device Innovation at Texas Medical Center ("CDI @ TMC"). CDI @ TMC will accelerate the early-stage development of these projects using the depth and breadth of its state-of-the-art engineering facilities and its expert R&D team. Furthermore, access to GLP (Good Laboratory Practices) pre-clinical facilities, the MITIE™ Simulation Center and TMC Clinical Research Institute will drive device development through to commercialization.
"The CDI @ TMC model was created to enhance early-stage internal and external medical device innovation," said William N. Hait, M.D., Ph.D., Global Head, Johnson & Johnson Innovation LLC. "Our collaboration with NXT Biomedical has the potential to further strengthen the CDI @ TMC pipeline with validated science coming through the NXT incubator, and to ensure that jointly we deliver best-in-class medical device innovation to patients around the world."
"Through this strategic partnership with NXT Biomedical and Deerfield, we are creating a novel approach to the external funding of projects at CDI @ TMC," said Bruce R. Rosengard, M.D., F.R.C.S., Vice President, Medical Devices, Johnson & Johnson Innovation LLC. "This will enhance our medical device pipeline and is an example of the industry-leading collaborations Johnson & Johnson Innovation is forging to secure funding for early-stage innovation."
CDI @ TMC brings together the unique strengths, experiences and resources from across Johnson & Johnson and the Texas Medical Center to create a novel approach for medical device innovation. It spans the entire development pathway from needs-based ideation to rapid technology prototyping, pre-clinical and clinical testing all aimed at enhancing development timelines.
The CDI @ TMC team has a proven track record of successful medical device innovation. Since its launch in November 2017, the internal and external CDI @ TMC engineers have advanced six cutting-edge projects from early concept stage through multiple prototypes. This flexibility to engage in new opportunities across a spectrum of different services and needs, including independent development, collaborative co-development, machining / prototyping, design for manufacturing and strategic advising, make CDI @ TMC an ideal destination for projects coming through the NXT Biomedical incubator.
NXT Biomedical expects to invest up to $25 million in cutting-edge technologies over the next five years. Deerfield has allotted up to an additional $250 million for the formation and development of up to eight startup companies that emerge from the incubator.