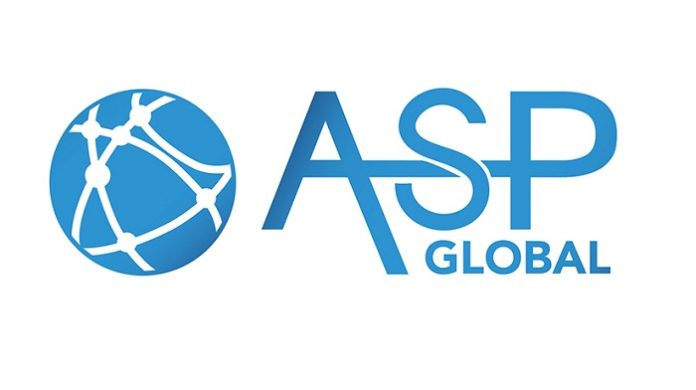 Supporting its growth and commitment as a leading provider of high-quality medical products to healthcare systems, ASP Global has appointed Doug Shaver as Chief Executive Officer effective this week. ASP has grown significantly over the past few years as it continues to focus on clinician-led product innovation and developing new customized products in partnership with many of the top IDN's in the country and other healthcare providers. In order to reinforce this growth, ASP has made significant investments, including expanding its best-in-class team of executives.
"We are thrilled to have someone of Doug's caliber and executive experience join the ASP team," said Lorne Tritt, current CEO and Founder of ASP Global. Tritt will continue as Executive Chairman for ASP. "Doug comes to ASP with almost 30 years of healthcare experience in the medical device and distribution markets and will enable us to further partner with our customers when they need our direct sourcing capabilities the most. Doug's experience will help ASP continue to scale our business and deliver increasing value to our customers."
Mr. Shaver has led multiple businesses and functional areas with a focus on growth and business development. At McKesson for the last 17 years, he created and led one of the largest diagnostic distribution businesses in the U.S., growing from a start-up division to over $1B. In addition to his general management experience, he has led corporate development, sales and marketing functions for medical device and distribution businesses, and served as the Chairman of the Health Industry Distributors Association (HIDA). Mr. Shaver holds a Bachelor of Science degree in Engineering from the United States Military Academy in West Point, NY.
"It is truly impressive what ASP Global has accomplished during an unprecedented pandemic by stepping up to help customers fulfill their PPE needs, including a recent partnership to manufacture masks here in the US," described Doug. "That the ASP Global team has been able to deliver for health systems across the country is a testament not only to the capabilities of ASP Global but its commitment to customers. The last several months have highlighted the need for health systems to take greater control of their supply chains and have reinforced their commitment to do so. I am excited to join this dynamic and growing business and I am looking forward to working alongside the team to help build out our overall capabilities to better support our customers' needs."
About ASP Global: With headquarters in Atlanta, Georgia, ASP Global partners with health systems and other healthcare providers to directly develop and source med-surg products and patient-preference items. By giving its customers control over cost and product design, ASP helps them achieve savings targets, patient experience goals, and improved quality through the direct sourcing of medical supplies.