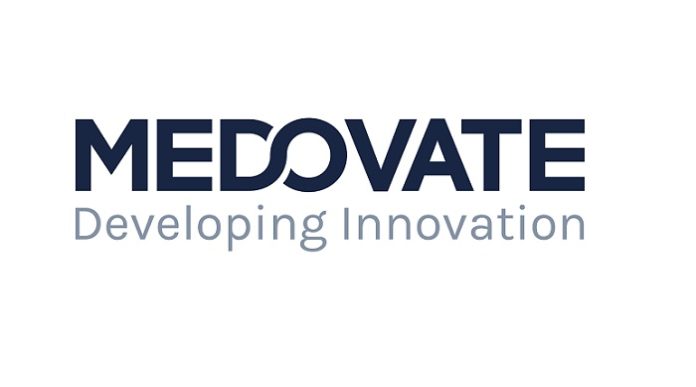 Medovate, an innovative medical device company, has secured the exclusive rights to bring to market a pioneering endoscopic surgical device. The new device, ENDOVAC, has the potential to dramatically improve survival of patients with life threatening infection following a leak from their the upper gastrointestinal (GI) tract whilst significantly enhancing current treatment methods.
Developed by a team led by Mr Andrew Hindmarsh, Consultant Oesophagogastric Surgeon at Cambridge University Hospitals NHS Foundation Trust, ENDOVAC is also backed by a £1.2m grant from the National Institute for Health Research, which has a number of regional specialist partners including the Hospital, the Cambridge Clinical Trials Unit, Health Enterprise East and Suffolk-based JEB Technologies Ltd. Medovate's role is to attain regulatory approval and commercialise this technology, with a view to beginning clinical evaluation as early as 2021 and market launch thereafter.
Each year, around 2,800 people in the UK get a hole in their upper GI tract. These holes may occur on their own; arise from problems such as stomach ulcers; or be caused through surgery or other medical interventions. The presence of a hole allows leakage of gastrointestinal contents into the body which quickly leads to infection around vital organs such as the heart and lungs, a serious medical emergency that is fatal if not treated successfully.
In the past, the standard treatment for these holes has been surgery, but this was often unsuccessful. More recently surgeons have developed an alternative treatment strategy for this problem called Endoluminal Vacuum Therapy (EVT). However, this treatment still needs improvement as it requires multiple technically difficult procedures under general anaesthesia in an operating theatre to be successful.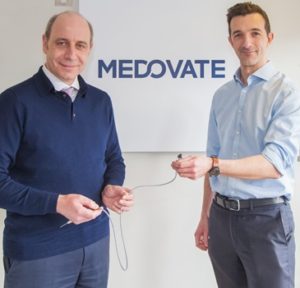 ENDOVAC is a ground-breaking progression of EVT. This novel technology allows easier delivery of treatment without the need for general anaesthesia, meaning the procedure does not need to be performed in an operating theatre. ENDOVAC makes EVT safer, quicker, easier and cheaper, and importantly is far less traumatic for patients. It will also enable patients to be mobile during treatment, unlike standard EVT, where patients are often confined to their hospital beds.
Robert Donald, New Business Manager at Medovate, commented: "ENDOVAC offers a deceptively simple solution to a complex problem that has sadly claimed many lives over the years. The team at Cambridge University Hospitals NHS Foundation Trust have come up with a straightforward yet effective device that presents a compelling proposition in terms of both patient outcomes and potentially significant cost-savings to the NHS.
"ENDOVAC is a natural addition to the Medovate portfolio of innovations in the fields of surgery, anaesthesia and intensive care. We are excited to be working with Mr Andrew Hindmarsh and his colleagues to bring such a ground-breaking product to market, and we fully expect to see ENDOVAC in use in our hospitals in the not-too-distant future."
About Medovate
Medovate is a dynamic medical device company dedicated to the development and commercialisation of innovative medical technologies created within the NHS and beyond to improve patient care. Medovate identifies and works with high potential medtech innovations, providing the specialist management and technical resources, along with finance required to lead innovation development through clinical trials and regulatory approval. By providing funding and support at a crucial point in the development of innovative medical technologies, Medovate accelerates innovations to market in order to benefit patient care and healthcare delivery.
Medovate directly benefits the NHS by:
Providing access to funding, support and expertise to enable innovations created within the NHS to reach the market
Delivering commercial returns to the NHS organisations and inventors that created the technologies