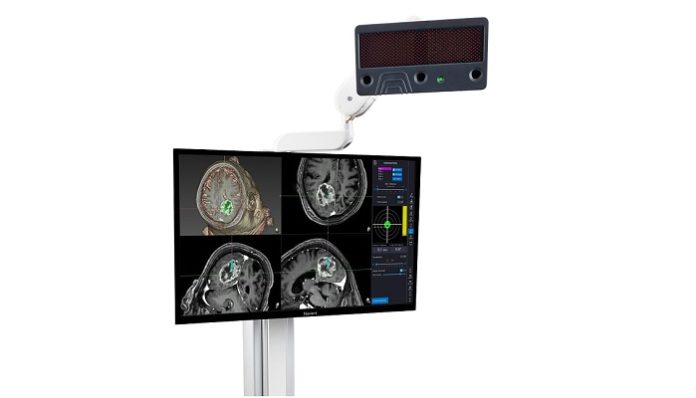 ClaroNav, a leader in surgical navigation systems with a strong track record of growth and innovation, is pleased to announce that its CKI subsidiary has received Health Canada approval for its Navient ENT and Navient Cranial as Class III medical devices. Previously both devices had been approved as Class II devices.
Navient, a computer-assisted surgical navigation system, is like a GPS for the surgeon to navigate inside the patient skull. It provides three-dimensional visualization and assists surgeons with finding their ways inside the patient sinuses and avoid critical structures such as the optic nerve and brain, while safely navigating their way to the diseased area.
"This updated clearance is critical for Navient systems that are used for critical life enhancing surgeries," says Ahmad Kolahi, CEO of CKI. "Regulatory agencies worldwide continue to focus on improving patient safety and at ClaroNav, we always strive for maximum compliance. With this additional clearance, Navient is now cleared in over 20 countries supporting our global network of distributors."
Navient Cranial is intended for trans-cranial procedures. Brain tumor is an abnormal growth of cells within the brain. Globally over 2M brain mass removal is done annually. Surgical navigation system is a standard of care for cranial procedure and enables minimally invasive surgery which improves surgical accuracy, reduces tissue damage and recovery time.
Navient ENT is intended for trans-nasal surgeries. Sinusitis is inflammation of the sinuses, which are air-filled cavities in the skull. Sinusitis is one of the most prevalent of human diseases, about 29 million Americans are affected by the chronic form of the rhinosinusitis disease with annual direct cost of over 4 billion dollars. Approximately 500,000 of these patients undergo an endoscopic sinus surgery procedure. The goal of the surgery is to restore ventilation and drainage while preserving mucosa.