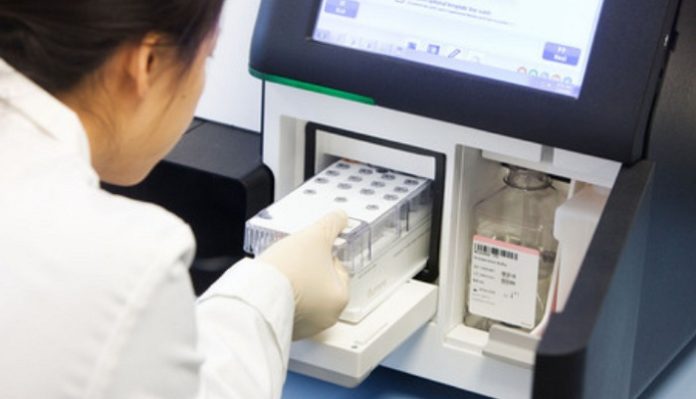 Oxford Gene Technology (OGT), a Sysmex Group Company, has announced the expansion of its SureSeq™ range of next generation sequencing (NGS) panels to facilitate the interrogation of genes involved in breast and ovarian cancer, and myeloid disorders. The two new panels include a comprehensive 70-gene myeloid panel and a 7-gene breast and ovarian cancer panel that incorporates copy number variation (CNV) detection. Both have been designed based on the most recent literature and with input from recognised cancer experts to detect key variants and so help advance cancer research.
The SureSeq Pan-Myeloid panel builds upon OGT's established position as a frontrunner in developing predesigned and customisable NGS panels for myeloid disorders. Based on the latest research, the new panel includes 70 key genes implicated in a wide range of myeloid disorders, including acute myeloid leukaemia (AML), myeloproliferative neoplasms (MPNs) and myelodysplastic syndrome (MDS).
Facilitated by OGT's expert bait design and complimentary Interpret NGS analysis software, the SureSeq Pan-Myeloid panel provides excellent coverage uniformity to detect clinically relevant single nucleotide variants (SNVs) and indels down to 1% variant allele frequency (VAF). The panel includes genes such as CEBPA, JAK2, CALR and MPL, as well as covering regions containing hard-to-detect structural variants such as FLT3-ITDs and KMT2A-PTDs. It provides researchers with a single NGS approach to get a comprehensive picture of the key genes involved in myeloid disorders.
For comprehensive detection of abnormalities, including CNVs, in key genes implicated in breast and ovarian cancer, OGT now offers the SureSeq Breast Cancer + CNV panel. Full interrogation of the BRCA genes traditionally requires multiple tests to find indels, SNVs and CNVs. Saving both time and cost, the new SureSeq Breast Cancer + CNV panel simplifies this process with a single assay that detects all these variants and offers 100% concordance with multiplex ligation-dependent probe amplification (MLPA). In addition to BRCA1 and BRCA2, the new panel also targets ATM, TP53, CHEK2, PALB2, and PTEN, and is able to detect CNVs ranging from single exons to full gene deletions and duplications in these genes as well. For customers interested in a larger breast or ovarian cancer panel OGT offers customisation through the SureSeq myPanel™ range of pre-optimised panel content, which can be added to the Breast Cancer + CNV Panel.
"These two new NGS panels highlight our commitment to providing comprehensive assays for research into cancer genetics with the most up-to-date content based on input from our customers," said John Anson, CEO at OGT. "Our long-standing expertise in hybridisation enrichment, bait design and NGS analysis software means that we can deliver highly reliable ways of finding abnormalities, even in difficult-to-sequence genes where other assays struggle. Furthermore, the fact that we offer a complete NGS solution consisting of library preparation kits, sequencing panels and popular, intuitive analysis software provides an additional layer of convenience and confidence—our products consistently deliver the reliable, reproducible data quality that our customers need."