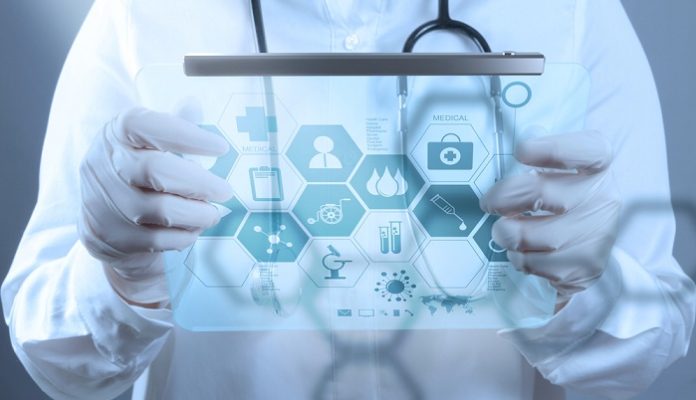 Following approval by the Penn State Health, Geisinger and Holy Spirit Boards of Directors and the Penn State Board of Trustees, Penn State Health and Geisinger have reached a definitive agreement for Penn State Health to replace Geisinger as the sole corporate member of Holy Spirit Health System.
Formal agreements will be finalized in the coming days with Holy Spirit expected to transition into Penn State Health in October 2020. The acquisition will include Holy Spirit Hospital in Camp Hill, its affiliated outpatient practices and urgent care centers in Cumberland, Dauphin, Perry and York counties, as well as the Ortenzio Heart Center and the assets of West Shore EMS.
While the University Board of Trustees, Penn State Health, Holy Spirit and Geisinger have all approved the transaction, the completed acquisition is pending final regulatory approval by the Pennsylvania Attorney General and the Federal Trade Commission.
"The addition of Holy Spirit enhances Penn State Health's ability to provide a robust network of clinical services in and around the greater Harrisburg region. Holy Spirit's hospital, employed medical group and strong community of independent practice physicians, working in collaboration with our Milton S. Hershey Medical Center, offers consumers a strong competitive alternative for healthcare services," said Penn State Health CEO Steve Massini. "We're pleased we could reach agreement with Geisinger to bring Holy Spirit into the Penn State Health family. We have tremendous respect for the physicians and staff of Holy Spirit and look forward to finding new ways to help them fulfill their healing mission, strengthen relationships with their patients and meet the needs of our community."
Geisinger has invested more than $120 million at Holy Spirit, recruited nearly 100 new providers, and added or expanded important services including trauma, stroke and diabetes care since Holy Spirit joined Geisinger in October 2014. Additionally, Geisinger Holy Spirit and Penn State Health already collaborate on neurosurgery and cardiac surgery programs.
"Our goal for Holy Spirit was always to find a way to preserve access to care and continuity of care in the Greater Harrisburg area, and we believe Penn State Health will continue to invest in and care for these communities," said Geisinger president and CEO Dr. Jaewon Ryu. "This agreement is an important next step toward maintaining healthcare choice for the area's residents and continuing a longstanding tradition of quality, compassionate care in Cumberland County and beyond."
Geisinger will remain active in the Harrisburg region through Geisinger Health Plan and continue to offer coverage options through its Medicare Advantage, CHIP, and commercial group and individual health insurance plans. The transaction has no impact on the coverage and benefits of current Geisinger Health Plan members in south central Pennsylvania.
Once the transition is complete, Holy Spirit Hospital's name will change to Penn State Health Holy Spirit Medical Center. As with Penn State Health's acquisition of Berks County-based St. Joseph Medical Center in 2015, Massini indicated that Penn State Health intends to maintain the Catholic identity and traditions of the hospital.
In addition to acquiring Holy Spirit, Penn State Health is on schedule to finish construction of its new Hampden Medical Center, a 108-bed adult hospital, in the fall of 2021. The health system will deploy a dual hospital strategy in Cumberland County with a compliment of services at each site.
Consistent with its commitment to partner with independent physicians and providers from the community, Penn State Health intends to have an open medical staff at Hampden Medical Center as well as maintain the current open medical staff model at Holy Spirit Hospital.
"We will welcome independent physicians to our medical staffs at both Hampden and Holy Spirit," Massini said. "We look forward to partnering with local physicians on this exciting new chapter for Penn State Health."
The planned acquisition of Holy Spirit is Penn State Health's latest step to further its commitment to expand access to high quality care in the Capital Region. Penn State Health is building a new primary care location at the intersection of Route 114 and Market Street in Upper Allen Township, just south of Mechanicsburg. The new, 10,000-square-foot Penn State Health Medical Group practice will include 12 exam rooms and additional clinical support space for a team of four primary care providers and around a dozen support staff.
In March, Penn State Health acquired Pulmonary and Critical Care Medicine Associates, which cares for more than 24,000 patients annually and includes 10 physicians, nine advance practice providers, and outpatient practices in Lemoyne and Carlisle.
About Penn State Health
Penn State Health is a multi-hospital health system serving patients and communities across 29 counties in central Pennsylvania. The system includes Penn State Health Milton S. Hershey Medical Center, Penn State Children's Hospital, and Penn State Cancer Institute based in Hershey, Pa.; Penn State Health St. Joseph Medical Center in Reading, Pa.; and more than 2,000 physicians and direct care providers at more than 100 medical office locations. Additionally, the system jointly operates various health care providers, including Penn State Health Rehabilitation Hospital, Hershey Outpatient Surgery Center, Hershey Endoscopy Center, Horizon Home Healthcare and Pennsylvania Psychiatric Institute. In December 2017, Penn State Health partnered with Highmark Health to facilitate creation of a value-based, community care network in the region. Penn State Health shares an integrated strategic plan and operations with Penn State College of Medicine, the University's medical school.
About Geisinger
Geisinger is committed to making better health easier for the more than 1.5 million consumers it serves. Founded more than 100 years ago by Abigail Geisinger, the system now includes 13 hospital campuses, a 600,000-member health plan, two research centers and the Geisinger Commonwealth School of Medicine. With 32,000 employees and 1,800 employed physicians, Geisinger boosts its hometown economies in Pennsylvania and New Jersey by billions of dollars annually.