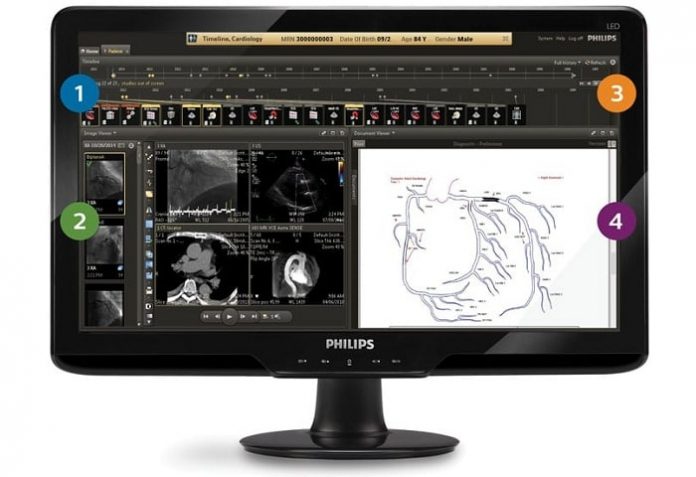 Royal Philips , a global leader in health technology, announced the launch of IntelliSpace Cardiovascular 3.1, its next-generation cardiovascular image and information management system.
Designed to help streamline workflow and improve operational performance throughout the cardiovascular service line, the latest version features enhanced security and enterprise protocols, seamless access to Philips' QLAB and TOMTEC software tools, and the addition of browser-based reporting of stress echocardiogram (stress echo) tests.
IntelliSpace Cardiovascular provides clinicians with a single point of access anytime and virtually anywhere to support informed decision-support by providing a comprehensive overview of a patient. Through its web-based echo reporting, IntelliSpace Cardiovascular delivers diagnostic quality viewing of adult and stress echo images in a browser environment. Building on Philips' commitment to security, this latest edition of IntelliSpace Cardiovascular also features enhanced security protocols in line with industry-leading standards to meet the ever-growing needs of health systems to help manage cyber threats.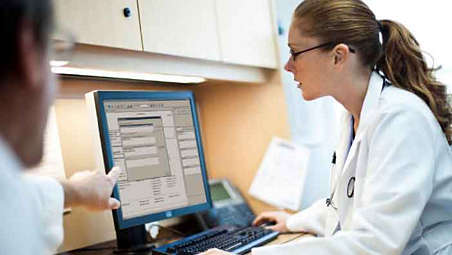 "Clinicians are spending more and more time behind their computer screens, accessing a variety of programs and tools to ensure they are capturing the complete picture of a patient's health – a frustrating and time-consuming process," said Paul Melman, MD, cardiologist at ETZ (Elisabeth-TweeSteden Ziekenhuis, a hospital in Tilburg, The Netherlands). "IntelliSpace Cardiovascular empowers our care teams with integrated, comprehensive data within one system that arms them with the relevant actionable data."
The latest iteration of IntelliSpace Cardiovascular now supports tight integration with the full Philips Cardiovascular Informatics portfolio including TOMTEC, Xper IM, IntelliSpace Portal and IntelliSpace ECG. In supporting Philips' commitment to interoperability and open systems, IntelliSpace Cardiovascular also interfaces with multiple third-party applications, including scheduling systems, lab applications, and specialty PACS.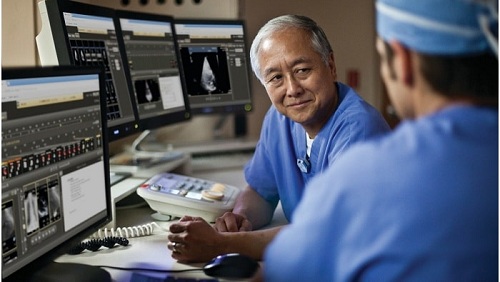 This comprehensive insight helps reduce the time and frustration related to accessing multiple systems and allows clinicians to search for specific information – like previous test results – across systems in a single workspace. By aggregating all of this data across the health continuum, clinicians are able to make more informed decisions and better collaborate with peers, while having a seamlessly integrated experience.
"Philips is committed to providing health systems with the tools needed to enhance clinical excellence through improved decision-making, while meeting the needs and security requirements of their IT teams," said Amir Hasan, Business Leader, Cardiology Informatics, Philips. "By securely aggregating data from across the cardiovascular service line, our aim is to help our customers maximize their resources, improve staff satisfaction and help drive operational and financial efficiency."
Philips IntelliSpace Cardiovascular is available globally. In North America and other select markets, Philips IntelliSpace Cardiovascular is also available as part of Philips IntelliSpace Enterprise Edition.
For more information on IntelliSpace Cardiovascular and Philips' full suite of integrated solutions driving operational efficiency and clinical excellence, visit booth #3812 at the 2018 Annual HIMSS Conference & Exhibition taking place March 5-9 at the Sands Expo in Las Vegas, NV. For updates on Philips' presence at HIMSS, and visit www.philips.com/himss.
About Royal Philips
Royal Philips is a leading health technology company focused on improving people's health and enabling better outcomes across the health continuum from healthy living and prevention, to diagnosis, treatment and home care. Philips leverages advanced technology and deep clinical and consumer insights to deliver integrated solutions. Headquartered in the Netherlands, the company is a leader in diagnostic imaging, image-guided therapy, patient monitoring and health informatics, as well as in consumer health and home care. Philips' health technology portfolio generated 2017 sales of EUR 17.8 billion and employs approximately 74,000 employees with sales and services in more than 100 countries. News about Philips can be found at www.philips.com/newscenter.