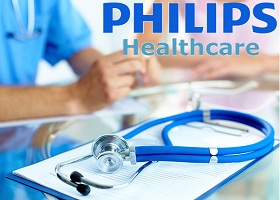 Royal Philips announced the signing of a 10-year strategic partnership agreement with the Expert Group of Companies, one of Russia's leading network of healthcare centers and clinics, to jointly improve the efficiency of the delivery of patient care in Russia. As part of the multi-year agreement, which has a total value of approximately EUR 74 million, Philips will equip the Group's new clinics with healthcare solutions for high-quality diagnosis and treatment.
Innovative MRI and CT scanners, advanced ultrasound and angiography systems combined with integrated clinical informatics solutions will optimize clinical processes, improve workflows and reduce costs. As the technology partner, Philips will also provide its deep clinical expertise, consulting services and technology planning for multidisciplinary medical centers and specialized cardiac centers. Furthermore, Philips and the Expert Group of Companies have plans to develop joint educational initiatives in the areas of MRI, ultrasound and endovascular diagnostics.
"The strategic partnership agreement with Philips, a global leader in health technology, will make innovative solutions for diagnosis and treatment available to more patients in Russia," said Elena Latysheva, President of the Expert Group of Companies. "The Expert Group of Companies has ten years of experience in the medical industry in Russia. The integrated approach and advanced technologies for diagnostics and treatment that will be available in our centers will improve the standards of medical care. We are confident that the partnership with Philips will help us achieve our strategic goal to become one of the largest private healthcare networks in Russia by 2026."
"This long-term cooperation with the Expert Group of Companies furthers our mission to improve people´s lives across the health continuum – from healthy lifestyle, disease prevention and early diagnosis to treatment and home care," said Arman Voskerchyan, CEO of Philips Russia and Central Asia. "We firmly believe that this cooperation will improve patient outcomes and help to develop high-tech medical care in Russia."
The partnership will aim to improve the provision of medical services in existing Expert diagnostic centers across the country as well as establishing new hospitals and developing new business models. The Expert Group of companies also considers joining public-private partnerships in the field of public health. It represents a new format of cooperation, bringing together consultancy for business development and providing innovative medical equipment for clinics. The Expert Group of Companies and Philips plan to jointly develop a long-term strategy and transformation program for existing Expert centers. Moreover, the companies will focus on the development of a regional network of 35 multidisciplinary medical centers to expand the range and scope of service provision.
Cardiovascular disease is one of the major challenges for Russia's healthcare system. The collaboration aims to develop and implement integrated programs for cardiology ranging from prevention and diagnosis, to treatment and home care. The partners will address doctors´ training and the introduction of new therapy methods into clinical practice.
The Expert Group of Companies aims to focus on the development of cooperation models between governmental and private medical institutions in the field of endovascular diagnostics and treatment across Russia. Pilot public-private partnership projects will be implemented in the Russian regions of Lipetsk, Voronezh and Yaroslavl, which are collectively home to more than five million people.
For further information, please contact:
Steve Klink
Philips Group Communications
Tel: +31 61088 8824
E-mail: steve.klink@philips.com
Ivan Gribanov
Communications Manager, Philips Russia and CIS
Tel.: +7 (495) 937-93-00 ext. 395
E-mail: ivan.gribanov@philips.com
About Royal Philips
Royal Philips is a leading health technology company focused on improving people's health and enabling better outcomes across the health continuum from healthy living and prevention, to diagnosis, treatment and home care. The Company leverages advanced technology and deep clinical and consumer insights to deliver integrated solutions. Headquartered in the Netherlands, the Company is a leader in diagnostic imaging, image-guided therapy, patient monitoring and health informatics, as well as in consumer health and home care. The Company's health technology portfolio generated 2015 sales of EUR 16.8 billion and employs approximately 70,000 employees with sales and services in more than 100 countries. News about the Company can be found at www.philips.com/newscenter.