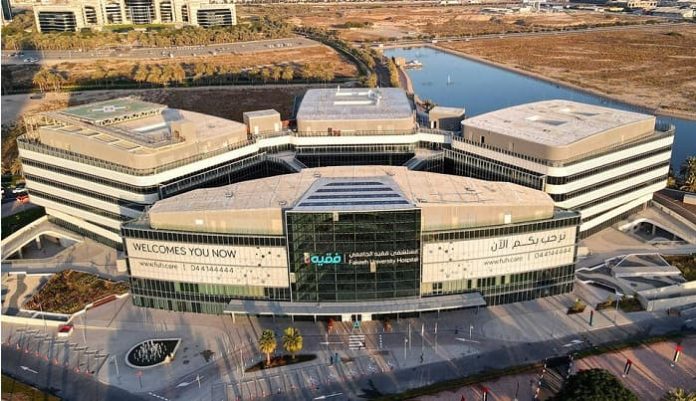 Fakeeh Care, a Saudi-based healthcare provider, has invested $500 million to open the 350-bed Fakeeh University Hospital in Dubai Silicon Oasis. Fakeeh Care's foray into Dubai also marks the launch of its onsite teaching and research hospital.

The company, which completed the first heart transplant in Saudi Arabia's western region and the first successful IVF treatment in the Saudi private sector, said the Dubai facility spans one million square feet across four independent yet interconnected buildings.
The hospital features an isolated birthing suite for patients who have tested positive with Covid-19 as well as the largest emergency department in the UAE's private sector.
Fakeeh University Hospital offers 55 clinics across the healthcare spectrum – including primary, secondary, and tertiary care all under one campus and aims to treat 700,000 patients every year.
Dr Mazen Fakeeh, president and chairman of Fakeeh Care said: "Through our integrated healthcare model using smart technologies, we reaffirm our commitment to making a positive contribution to the development of the healthcare sector in the UAE."
He said Fakeeh University Hospital is a teaching facility, aimed to develop the future generation of doctors and nurses within the UAE.
He added that it also functions as a smart hospital, with a fully automated robotic pharmacy to dispense medication, minimise human errors and reduce wait times. The hospital has also developed an app that brings health management to patients' fingertips.
Through the app, patients can book appointments, generate a token prior to arriving at the hospital, access medical records, laboratory results, and see doctor's prescriptions live, as it is being prescribed.
Future plans include a hospital navigation system to help patients move around the clinics and campus with ease.
Fakeeh added: "We have carefully selected doctors and caregivers who embody the values and heritage that Fakeeh Care represents. At the heart of our patient experience is a smart and customised mindset to ensure that the best decisions are taken with our patients' interests at heart."