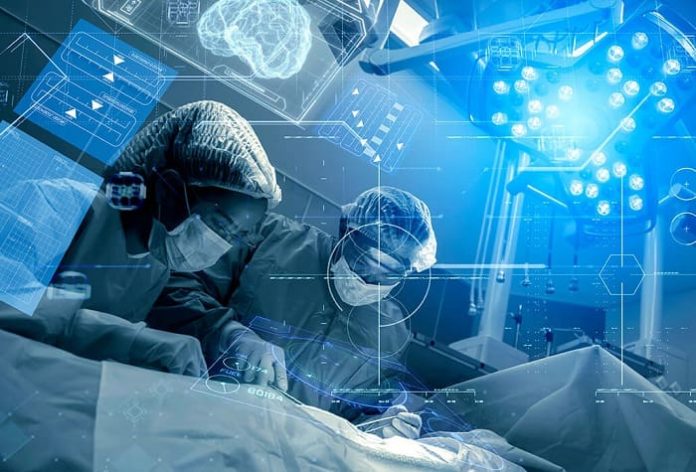 Even a seemingly safe and simple surgery may carry a small risk of adverse outcomes. The risk, however, varies from patient to patient. The Singapore General Hospital (SGH) has developed an artificial intelligence (AI) tool for risk prediction which may determine specific level of care that a patient needs and possible complications post-surgery, or if it would be safer for the surgery to be postponed.
Combined Assessment of Risk Encountered in Surgery-Machine Learning , or CARES-ML in short, has shown a prediction accuracy of over 90 per cent during testing. It extracts a patient's medical history, physical status classification, and investigative test results such as x-rays and blood tests from the hospital system to generate a surgery risk report and a score. The higher the score, the higher the risk of an adverse outcome after surgery.
Principal investigator, Associate Professor Hairil Rizal, Senior Consultant, Anaesthesiology, SGH, said, "CARES-ML augments the anaesthesiologist and surgeon in their assessment of each patient, and enhances the clinical team's decision-making and recommendations on the perioperative plan of care for the patient. This ultimately improves patient outcomes and enhances patient safety."
Patients, who are scheduled for surgery, must first be assessed if they have been optimised to undergo one. This assessment is typically done by an anaesthesiologist and surgeon about 10 days before surgery so that timely and appropriate interventions can be taken, for instance, to address anaemia which patients may not be aware of. Such patients have an increased risk of complications, including infection, stroke or kidney injury.
The pre-surgery assessment may in future be augmented by CARES-ML. It is built upon the Hospital's CARES calculator developed in 2018 to evaluate surgical risk in the local population, and has been refined and validated again on a local dataset of nearly 100,000 surgical patients from 2015 to 2022.
Even while the tool is being studied for its effectiveness and impact on surgery outcomes, the team of anaesthesiologists, surgeons and biostatisticians is already working on expanding the model to also predict other outcomes such as length of hospital stay, and risk of pneumonia and stroke. They are also looking at the possibility of leveraging generative AI such as ChatGPT to assign a patient's physical status classification level which CARES-ML also incorporates for its prediction. This came after Prof Hairil Rizal and his team discovered that the AI chatbot was comparable in terms of accuracy, but more consistent than human assessors in his other study based on 10 standardised hypothetical patient scenarios.
For his work on CARES-ML, Prof Hairil Rizal received the Health Promotion, Preventive Health, Population Health and Health Services Research Clinician Scientist (Investigator) award by National Medical Research Council this year. His team's study findings on using ChatGPT for physical status classification will be published in the British Journal of Anaesthesia in July 2023.