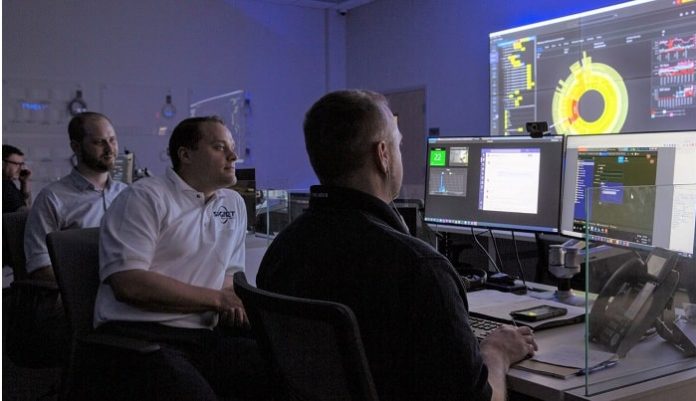 SIGNET Electronic Systems (SIGNET), the leading independent provider of technology solutions to healthcare organizations, municipalities and academic institutions throughout New England, announced the opening of its new next generation network operations center (NOC), known as SIGNET Remote Smart. Fully staffed with mission critical technology experts, Remote Smart is located at the company's Norwell, Massachusetts, headquarters.
Traditionally, NOCs have only reacted to system faults and degradations, with a focus on minimizing their reaction and recovery time to technology incidents. Neither integrators nor NOC providers have been able to deploy predictive capabilities due to the significant technical challenges associated with disparate systems, the complexity of network technology and the speed of analytical processing required to make it work.
As a next generation network operations center, Remote Smart is different: we have the remote monitoring smarts and technology needed to proactively predict degradations rather than passively react to them. This enables us to fix problems before clients are even aware of them – or avoid them altogether – thereby improving the client experience and reducing churn. Applying our remote monitoring expertise helps ensure our clients' maximum return on their mission critical technology while minimizing their total cost of ownership over time.
"A significant benefit of Remote Smart is the peace of mind it will give our clients," said SIGNET President Brad Caron, "They no longer have to determine outages and report them. We know about any problems, and we know about them early. Since these kinds of issues typically escalate over time, it's important to be made aware of them as soon as they arise."
SIGNET is one of a select few ISO 9000-certified technology solution providers with a dedicated network operations center committed to mission critical solutions.
About SIGNET
Founded in 1974, SIGNET Electronic Systems Inc. has grown from a one-person installation services contractor to a 160-person complete technology solutions provider. From design, engineering and installation of a fully independent critical technology system to remote monitoring services, SIGNET delivers comprehensive technology expertise in the areas of life safety, communications, security, healthcare communications, audio visual, wireless connectivity, mission critical technologies program management and service.