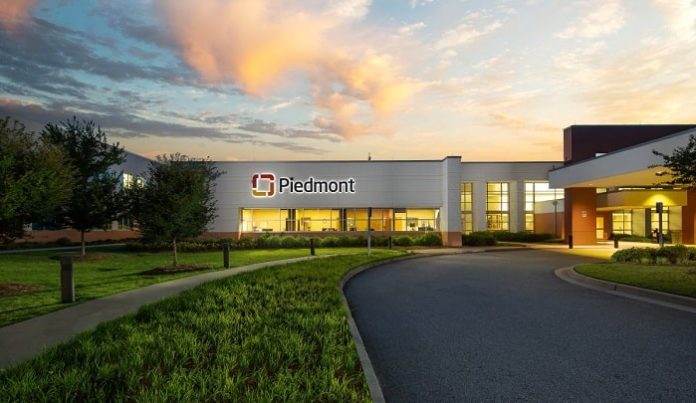 Piedmont Urgent Care by WellStreet has combined with respected urgent care operator Summit Urgent Care, whose centers are located primarily on the south side of metro Atlanta, to create the largest urgent care network in Georgia, by patient visits, with a combined 27 centers by the end of 2019.
Summit Urgent Care is a well-established healthcare leader in its communities and serves the walk-in urgent care needs of patients in East Point, Fayetteville, Marietta, Newnan, Peachtree City, LaGrange and Carrolton. Summit operates nine centers. The new expanded network of 27 centers will provide greater access to quality urgent care services during flu season.
"We are excited about combining our two companies and expanding our urgent care network to serve more communities in Georgia and where our patients live, close to home," said Ron Lavater, CEO for Piedmont Urgent Care by WellStreet, which operated 17 centers prior to combining with Summit (Piedmont Urgent Care by WellStreet is scheduled to open another center before the end of the year, creating a total of 27 across the newly merged entity). "The decision to partner with Summit was carefully considered to ensure alignment with WellStreet's culture and values. Having the right cultural fit is so important and, like ours, Summit's culture focuses on providing excellent patient care and outstanding customer service."
Summit Urgent Care was founded in 2001 by Barry Morgan, M.D., and is family-run and operated. Summit grew from one location in Newnan to a company with nearly 200 employees, serving more than 150,000 patients last year.
"This merger with Piedmont Urgent Care by WellStreet, and its affiliation with Piedmont Healthcare, will provide many benefits," Dr. Morgan said. "These benefits include improved patient access to world-class specialists, a state-wide brand, and additional resources needed to continue to grow and provide care to more patients in the fast-changing healthcare landscape."
Piedmont Urgent Care by WellStreet provides walk-in treatment for non-life-threatening illness and injury seven days a week, 12 hours a day, and are an excellent alternative to busy emergency departments and when traditional primary care offices are not open. With outstanding patient satisfaction scores, Piedmont Urgent Care by WellStreet operates in warm welcoming environments and has onsite digital X-ray capabilities and accept most major insurance plans.
The Summit and WellStreet centers will continue to operate as they are today with Summit's medical providers joining the Piedmont Healthcare network. Over the next several months both companies will share best practices to create a stronger company together.
"Our goal is to build on Summit's success and top-notch patient service and provide more urgent care locations to better serve patients," Lavater said.