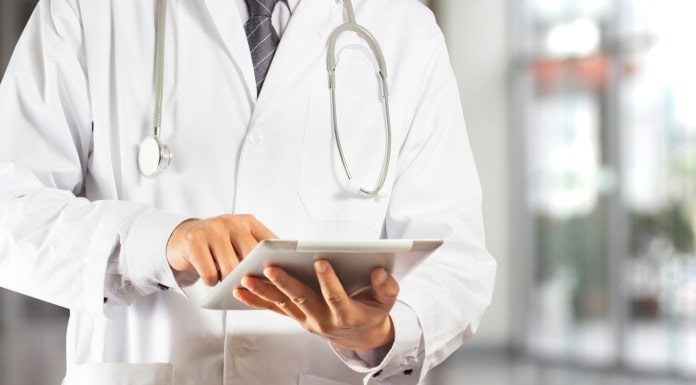 Telstra Health is announcing that we expect to acquire leading GP clinical and practice management software company MedicalDirector for $350m, taking a key step in our vision to create a connected and improved digital health experience for all.
Bringing MedicalDirector into the Telstra Health family will add an important capability in desktop and cloud-based software for GPs and other specialist medical practitioners, joining our existing network of digital health services for hospitals, pharmacies and the aged care sector.
In health care, patient care journeys move back and forth across home, clinics, hospitals, aged care and pharmacies. When this happens, the patchwork of systems currently used means that critical data may not be shared between providers, and our vision is to connect them and improve the experience for patients and providers of care alike.
MedicalDirector is a leader in software for electronic health records, patient and practice management, billing, scheduling, care coordination, medicines information and clinical content for GPs and other specialists in the Australian health care sector. Its software solutions are used to deliver more than 80 million consultations a year and support approximately 23,000 medical practitioners.
This acquisition helps realise our vision to connect and coordinate across the continuum of care, enabling smoother experiences for those who need care as well as for providers of care. With digital solutions across the entire spectrum of health and aged care, we can better support patients and providers by removing siloes between sectors to improve the delivery of quality health care.
We expect to complete the transaction shortly and certainly within this financial quarter.
Supporting a digital future across the entire spectrum of health care
Telstra Health has transformed substantially over the last five years, focusing on combining a range of solutions and platforms across different health and aged care sectors to create a sophisticated and comprehensive offering of digital health solutions. Crucially, our strengths in innovation and our focus on the safety, security and privacy of our solutions put Telstra Health in a unique position to enable more effective care across the entire patient care journey.
Bringing these complementary platforms and specialised services together gives Telstra Health the ability to work with health and aged care providers to tailor solutions for their needs, with access to technology and innovation to quickly and efficiently scale services to meet the growing demand for digital healthcare.
Following our acquisition we will significantly increase investment in MedicalDirector so that we can provide GPs, other specialists and allied health practitioners with the best digital solutions, across desktop and cloud, to support the future delivery of primary health care.
This move follows our recent announcement that Telstra Health would acquire a majority stake in global healthcare organisation PowerHealth, a specialist provider in billing, clinical costing and revenue solutions, budgeting, safety and quality, decision support and application integration solutions for hospitals and other healthcare enterprises.
Just as PowerHealth's established international reach across Asia and North America supports Telstra Health's global growth strategy, the deep expertise of MedicalDirector in digital solutions for clinical and practice management will play an important part in our vision to be a leading partner to the health and aged care sectors.