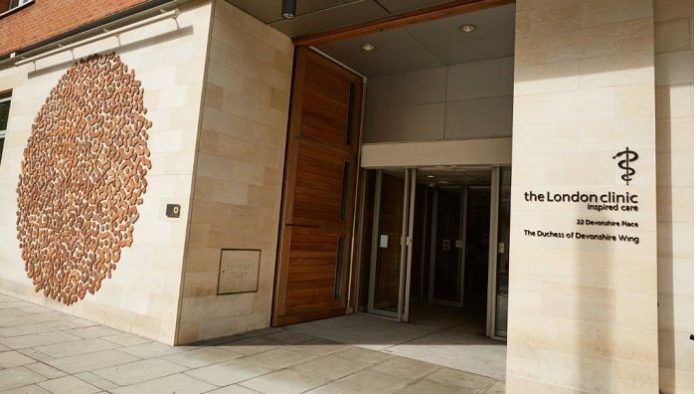 The London Clinic announces support for the NHS. From Monday 23rd March 2020, along with other independent hospitals, The London Clinic will be backing up the NHS while it focuses on supporting and treating everyone impacted by COVID-19.

This will include access to our pioneering cancer care unit, 13-bed advanced intensive care unit, 10 theatres and over 230 beds. Our healthcare team, including over 450 expert nurses and close to 900 leading consultants, will provide care 24/7, for as long they are needed.
Al Russell, The London Clinic's Chief Executive, added:
"We face an unprecedented situation, one that becomes more challenging and complex as each day passes. Our colleagues in the NHS are working tirelessly, day-and-night, to support everyone impacted in extreme circumstances. The independent sector is stepping up to support, and The London Clinic, as one of the UK's largest independent hospitals as well as a charity, is no different. We are determined to support this effort with all the energy and capability we can muster"
About the London Clinic
The London Clinic is an independent, charitable hospital in Harley Street, the heart of London's medical district. As a pioneering hospital, The London Clinic's cutting-edge technologies and world-renowned consultants attract thousands of patients every year from
global destinations. Our 600 consultants specialise in cancer care, digestive diseases, orthopaedics (including hips, knees, shoulders and fingers with on-site physiotherapy rehabilitation), neurology, cosmetic surgery, liver services, gastroenterology, urology, endoscopy, diabetes, haematology and endocrinology.