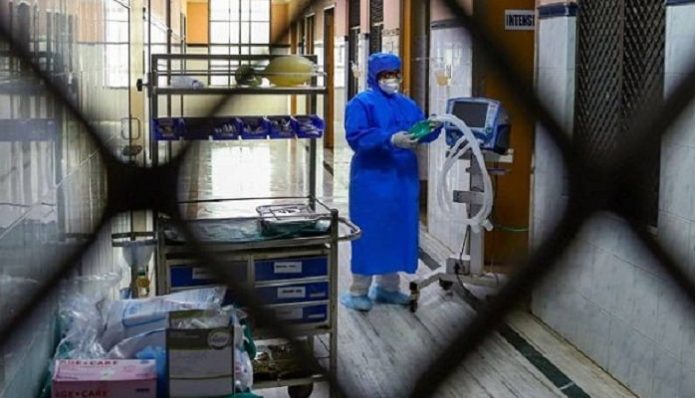 Focusing on preventive health care, Thyrocare becomes the first Indian diagnostic private laboratory to provide COVID testing in Mumbai. In the initial phase, Thyrocare has started the test in Mumbai. Once Lock Down is lifted, we will make our services available for metros and other cities too.
Though we are serving at the door steps of patients in city of Mumbai, we are more keen to explore the BtoB model by partnering with local hospitals in Mumbai, Navi Mumbai, Thane, Pune and Nashik.
Dr. A. Velumani, Chairman and Managing Director of Thyrocare Technologies Ltd said, " Thyrocare wishes to keep it affordable, reach to the bottom of the pyramid and produce significant impact in the nation's fight against #COVID. Partnering with local hospitals is the best way to disseminate this solution countrywide"
Some of the key points to notice.
1. COVID testing as now available only in Mumbai, Navi Mumbai and Thane.
2. From 1 April 2020 it would be in Pune and Nashik.
3. Once Lock Down is lifted it would be available in all air connected cities
4. Sample is Throat or Nasal Swab and not Blood.
5. It is priced as of now at Rs.4500 and it would go down after Lockdown
6. Swab collection needs training and care and personnel are trained for home service
7. It takes 6 hours to report once the sample reaches the laboratory.
8. Dedicated mail ID for is covid@thyrocare.com and WhatsApp Number : 9321414230
Thyrocare is a BSE and NSE listed entity with presence in 3000 locations including 10 countries and is focused on Preventive care in Lifestyle disorders.
With a belief that 'Quality' is the heart of any intelligent management, Thyrocare became one of the first Indian diagnostic laboratories to obtain internationally renowned quality accreditation like ISO 9001-2000 rating as early as 2001, which is now escalated to ISO 9001:2008 and CAP (College of American Pathologists) certification in 2007.