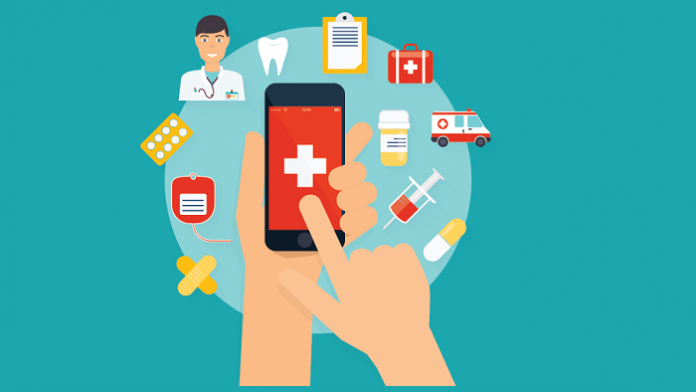 Telehealth firm IDSolutions and Tryten, a manufacturer of mobile vehicles for the healthcare sector, are expanding their joint solution.

The two US-based companies are expanding their combined product range to support additional telemedicine uses, including virtual visits and video intercom. Incorporating Tryten's mobile cart with IDS' hardware and software, the organizations aim to meet increased demand for telehealth solutions as the Covid-19 pandemic continues to unfold.
Their new combined products include:
Hardware and software – Tryten carts are designed and pre-configured with the necessary equipment to run HIPAA-compliant video conferencing software or MedSitter, IDS' cloud-based virtual patient observation solution.
Professional Services – a broad portfolio of value-added services is included such as consulting, workflow design, engineering, project management, clinical education, and staff training.
Contactless Implementation- the carts arrive fully-assembled and roll-out ready.
Support and managed services 23/7 – IDS' Platinum Plus support plan provides technical assistance from the IDS Customer Care team including proactive network monitoring, advanced parts replacement, software maintenance and upgrades, and help desk services.
IDSolutions has been creating video communication solutions for 20 years. Over time this has evolved into developing solutions for user experiences like telehealth. Tryten provides mobile healthcare vehicle solutions for EHR access, Video Remote Interpreting (VRI), and telehealth with the aim of improving patient experience and reducing the cost of care.
IDS first teamed up with Tryten in 2018 during the creation of MedSitter, their second-generation remote patient observation solution. MedSitter's hardware and patent-pending software applications are deployed on Tryten's Nova Tall medical carts.
"Given all the stressors that have been placed on our healthcare system in the last 8 months, it is critical to make solutions available that are not only safe, flexible and affordable, but are easy to implement, support and use," says Dr. Deb Jeffries, Global Director of Healthcare for Tryten.
"Tryten is proud to be working with IDSolutions so that together we can deliver solutions that truly meet the needs of healthcare systems and help them provide safe care when and where it is needed."