The first CARESTREAM OnSight 3D Extremity System in the world is to be installed at Cobalt Health's Imaging Centre, Cheltenham, in the south west of England.
Cobalt, a medical charity, has a history of assisting in the adoption of new services into the NHS by early investment in new technologies such as MRI and PET/CT. Cobalt ImagingA long-standing Carestream customer, Cobalt was the first facility in the UK and Ireland to implement the Carestream MyVue Patient Portal and currently has both Carestream Vue RIS and Vue PACS installed.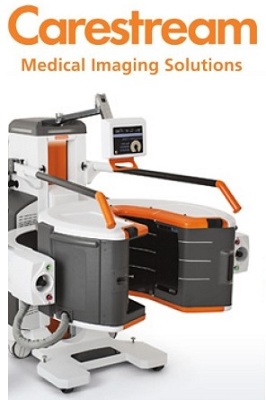 The Carestream OnSight 3D Extremity System uses cone beam technology to provide pristine 3D images at the point of care, with an easy-open bore and patient access to allow weight-bearing studies not possible with traditional CT. Minimal site and install requirements enable a fast, affordable, convenient imaging process for timely diagnosis and commencement of treatment.
Cobalt's Chief Executive, Peter Sharpe said 'Cobalt is proud to be working with Carestream to deliver the first cone beam CT service in the world using the pioneering Carestream OnSight 3D Extremity System. This new venture will fulfil Cobalt's objective to develop new services to support patients across the UK'
About Cobalt
Cobalt is a medical charity, which was established over 50 years ago, to help people affected by cancer, dementia and other conditions.Each year the Charity provide state-of-the-art diagnostic imaging for over 50,000 patients at Imaging Centres in Cheltenham and Birmingham and with a fleet of mobile Magnetic Resonance Imaging (MRI) scanners supporting hospitals throughout the UK.Cobalt also provides training and education on a local, national and international basis for doctors and other healthcare professionals. The Charity also funds and participates in research, including the provision of a dedicated MRI research facility on the campus of the Queen Elizabeth Hospital in Birmingham.