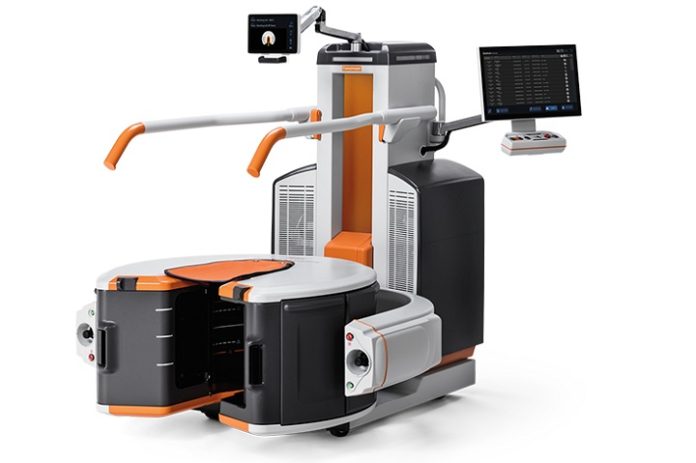 Carestream's Non-Destructive Testing organization has launched the new wireless DRX-Plus high resolution digital DR detector that provides exceptional image quality, optimum portability and improved workflow for use in many NDT mobile and lab inspection applications.

"The new DRX-Plus offers customers the best of all worlds: high quality imaging, portability, improved workflow and in most cases, a reduction in overall exposure dose needed for code work," said Martin Graen, Carestream's Worldwide General Manager for Non-Destructive Testing Solutions. "The DRX-Plus leverages years of technical expertise (over 11,000 DR detectors shipped) combined with customer insights. The new DRX-Plus has many unique features and workflow improvements that will help our customers drive better digital ROI."
DRX Plus DetectorsThis next-generation of DR detector features a 139 micron pixel pitch, wireless capability and a unique IP57 enclosure making it exceptionally well suited for mobile NDT work. It also excels in a lab environment where it can be run in a tethered configuration for rapid data transfer.  Long life lithium batteries provide up to several hundred images per charge and with the optional three-battery charger pack and hot swap feature, crews can keep working as long as needed without rebooting.

Customer-Driven Solution
The DRX-Plus and Carestream's new Industrex NDT imaging software were designed by listening to customer needs. The team spent over a year doing field work, VOC sessions and site trials to optimize the product. It has impressive physical attributes, weighting only 6.75 pounds (3 kilograms) making it one of the lightest, most compact detectors available.
The IP57 enclosure rating is also unique, and in many NDT applications when teams are working in wet conditions this can be a valuable feature to enable continued productivity. Keeping crews working in these conditions is critical and the wireless capability allows them to move around without cables. Rope access teams have seen the product and are very impressed with the compact design.
The DRX-Plus image area being slightly offset allows for close imaging along one of its edges making it specifically well suited for profile (corrosion) work through pipe racks. The DRX-Plus was put to test in all of these applications and has delivered industry leading performance in each test.