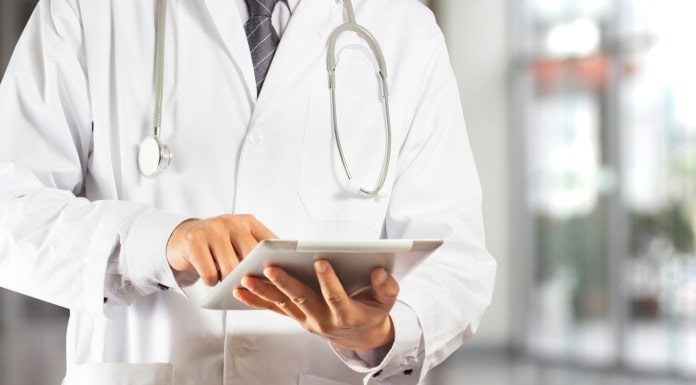 On-site digital check-ins are on their way to becoming a phenomenon. Their usage across sites has become one of the key factors in addressing health and safety concerns during the pandemic. But if we are judging that they are just meant for usage during this time, then we shouldn't jump the gun. Digital check-ins are surely going to find a way to bail us out during the post-pandemic era as well.

The only silver lining of these tumultuous times is that this pandemic has made us do things which we wouldn't have imagined ourselves be doing a year back. Our workplace interactions have changed completely and this is evident with various checkpoints that one has to go through while at office or site. The rise in the COVID-19 cases has brought us to the brink where we adapt ourselves to the various aspects of screening.
Companies have started to manage on-site health screenings with various measures. Though temperature check on arrival has become a common phenomenon, there is still lots to be done to contain this virus from spreading. There are a few companies who have started to adopt practices such as interviewing employees and registering their answers on sheets that are later maintained as records in the HR system. This practice no wonder has started to eat-up a lot of productive time, since employees have to wait in line for their turn to answer the queries. There are a few companies who ask employees to record their answers themselves and send them directly to the supervisor or the HR. With that said, a lot can be debated on the accuracy of such practices.
Digital Check-ins & Smart Phones
Employees and smart technology companies to curtail the risk that arises from these practices have now started to show their inclination towards a screening process where they will have to log-in their respective details via their smartphones. The seamlessness that one can avail out of this practice is unparalleled. One just has to point out their smartphone towards the QR code poster to check-in and answer all questions related to their health. What's more, is that the employees immediately get a notification whether they are allowed at the site or not. Not only this, even the HR department, as well as their respective boss, shall get real-time alerts regarding any spike that might come up concerning an employee's health condition.
The digital check-in minimizes all the errors that an admin interview may have. It also helps employers to keep a tab on employees who have been restricted to enter the site and if necessary, do contact tracing. A key benefit of employees using smartphone apps is that they can manage their health information. Besides, even the employer does not have to incur expenses on the employee health information. Their concern of addressing and keeping a check on COVID-19 at the workplace would get sorted out because of this practice.
Benefits Galore
Since the time using the digital check-in route for months, unexpected benefits have cropped-up that are of interest to the EHS officers, supervisors as well as unions.
Check-in Process helps in:-
Reducing the admin burden
Projects get done faster
No assigning of additional responsibilities to employees
A tangible amount of time can be saved to the tune of 2-4 hours a day
Digital check-in has resulted in eliminating the visitor log-book, hence keeping the work environment safer. Besides, in an event of an emergency, supervisors and managers can get to know immediately as to who all are working on-site or in the building without taking the pain of searching the log-book.
Employees who have checked-in digitally are assumed to be COVID-19 free, thus eliminating any fragment of fear within the job site.
Post-Pandemic Thrust
Digital Check-ins are here to stay. They aren't just for the pandemic and wouldn't gradually get washed away with time. With the amount of accuracy and real-time responsiveness which they have shown, they can be functional during the non-pandemic times as well. This element is surely going to benefit employee health and safety to a great extent.