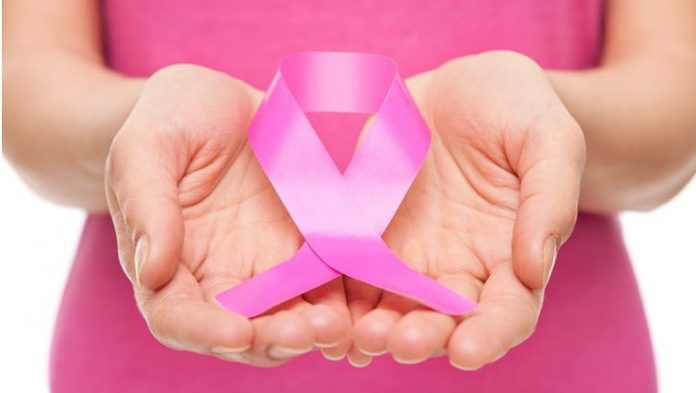 Cancer patients at Parkway Pantai's hospitals in Singapore can now benefit from personalised treatment plans and more accurate diagnostics with the help of cancer genomics testing.

Through Next Generating Sequencing (NGS) which can retrieve more comprehensive genetic information from tumour tissue, doctors are able to determine which drugs are more effective for the patients
Parkway Pantai is the only private healthcare provider in Singapore with in-house precision
medicine capability. It brought precision medicine into its integrated suite of healthcare
solutions, after buying a 55 per cent stake in Angsana Holdings Pte Ltd for a total consideration of S$9.3 million.
The transaction which took place on 31 July further strengthens Parkway Pantai's leading position as a global healthcare provider "With Angsana Molecular and Diagnostics, we now have the molecular capabilities to customise medical treatment for each individual patient. Precision medicine enables doctors and patients to make better informed decisions on how to manage diseases more efficiently and safely," says Dr Tan See Leng, Group Chief Executive Officer and Managing Director of Parkway Pantai.
Angsana operates two College of American Pathologists (CAP) accredited laboratories in Singapore and Hong Kong. Its key products include Non Invasive Prenatal Testing (NIPT),
allergy testing and cancer genomics.
"We are committed to deliver high-performance and affordable molecular diagnostic services to tailor treatment to the needs and characteristics of individual patients," says Dr Chris Tan,Chief Executive Officer and founder of Angsana Molecular & Diagnostics. "We are excited to work with Parkway Pantai's vast network of healthcare facilities to meet the health demand of the Asian population."
Plans are being formalised for Parkway Pantai's 14 hospitals in Malaysia to perform NIPT, in
a collaboration between Pantai Premier Pathology and Angsana. NIPT – a molecular test which detects chromosomal abnormalities such as Trisomy 21 in the fetus through a simple blood-draw from the mother – will also be offered at Parkway Pantai's 10 hospitals and medical centres in India.
For media queries, please contact:
Lim Bee Ling
Group Corporate Communications
Parkway Pantai
+65 9724 5664
beeling.lim@parkwaypantai.com
About Parkway Pantai
Parkway Pantai is one of Asia's largest integrated private healthcare groups operating in
Singapore, Malaysia, India, China, Brunei and United Arab Emirates. For over 40 years, its
Mount Elizabeth, Gleneagles, Pantai and Parkway brands have established themselves as
the region's best known brands in private healthcare, synonymous with best-in-class patient
experience and outcomes.
Leveraging its global track record for medical excellence and managing world-class hospitals,
Parkway Pantai is committed to making a difference in people's lives through excellent
patient care, steadily expanding its reach in markets where demand for quality care is strong
and growing.
Parkway Pantai is a leading healthcare player in its home markets of Singapore, Malaysia
and India and key growth markets of China and Hong Kong.
It is part of IHH Healthcare, one of the world's largest healthcare groups by market
capitalisation. IHH operates more than 10,000 licensed beds across 50 hospitals in 10
countries worldwide, offering the full spectrum of integrated healthcare services from clinics
to hospitals to quaternary care and a wide range of ancillary services including medical
education.
In Singapore, Parkway Pantai is the largest private healthcare operator with four CIaccredited,multi-specialty tertiary hospitals – Mount Elizabeth Hospital, Mount Elizabeth
Novena Hospital, Gleneagles Hospital and Parkway East Hospital. It also owns ParkwayShenton, a large network of primary healthcare clinics and services, ParkwayHealth Radiology, ParkwayHealth Laboratory and Parkway College.
In Malaysia, Parkway Pantai is the second largest private healthcare provider operating ten
Pantai Hospitals, four Gleneagles Hospitals and ancillary healthcare services including
Pantai Integrated Rehab and Pantai Premier Pathology.
India is now its third home market following the acquisition of Continental and Global
Hospitals in 2015. Today, Parkway Pantai has a network of 7 hospitals and 3 medical
centres in the key cities of Chennai, Bengaluru, Hyderabad, Kolkata and Mumbai.
Parkway Pantai also has more than 20 patient assistance centres across the globe,
providing patients with seamless patient care and a one-stop referral source to its hospitals
and services.
For more information, please visit www.parkwaypantai.com.
About Angsana Molecular & Diagnostics
Angsana Molecular & Diagnostics specialises in developing premium molecular diagnostic
assays, serving the following four medical areas that have the largest impact in Asian
population: allergy and molecular allergology, fetal maternal health, molecular oncology and
pharmacogenetics.
Through analysis of medical conditions at a molecular level, combined with clinical
consultation by board-certified medical geneticists and sub-specialty trained pathologists,
Angsana empowers clinicians and patients to make better informed clinical decisions and
improve the quality of patient care.Strategically located in Asia with multi-laboratory operations in Singapore, Hong Kong and
Malaysia, Angsana Molecular & Diagnostics is dedicated to serving the Asian community
with fast and more affordable services within easy reach.
For more information, visit www.angsanadx.com.