Charles Sevior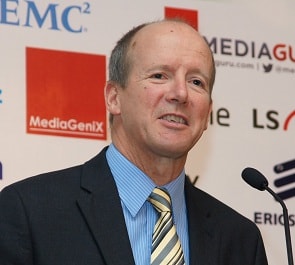 Charles Sevior is an Isilon CTO within the Storage Division of Dell EMC. With a strong background in the media sector, he also provides focus on solutions for Analytics, Scientific, Video Surveillance, Resources, Enterprise and other sectors across the Asia-Pacific & Japan region.
Charles has 30 years of engineering experience. Prior to joining Dell EMC he was Technology Director for leading media company Nine Entertainment Co. Australia. There he managed the transition to a digital file-based workflow and business & technology transformation.
Charles is working with customers to help define their next generation business & technology transformation – covering Data Lake / scale-out / software-defined file & object storage, converged infrastructure and advanced analytics empowering data-driven business value. He prefers a consultative approach favouring collaborative solutions with leading application partner vendors to yield excellent results for Dell EMC's customers.
Charles Sevior holds a Bachelor of Engineering(Hons) degree from the University of Melbourne, and a Master of Business & Technology (MBT) from the University of NSW / AGSM in Sydney.
http://au.linkedin.com/in/csevior/
https://twitter.com/CharlesSevior
Dell EMC, a part of Dell Technologies, enables organisations to modernise, automate and transform their data centre using industry-leading converged infrastructure, servers, storage and data protection technologies.