David Reis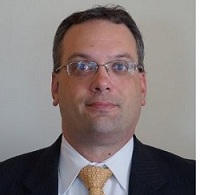 David Reis, PhD, is the Senior Vice President and Chief Information Officer at Lahey Health. As part of his role, he provides leadership, support and direction for information systems through collaboration, education and relationship building.
Previously,David served for more than four years as the Vice President and Chief Information Security Officer for the organization.
Lahey Health is what's next in health care, providing a full continuum of integrated health services close to where you live or work. It is comprised of nationally recognized, award-winning hospitals—including an academic hospital and medical center, and community hospitals—primary care providers, specialist physicians, behavioral health services, post-acute programs such as home health services, skilled nursing and rehabilitation facilities, and senior care resources located throughout northeastern Massachusetts and southern New Hampshire.