Dr. Adjhaporn (Nana) Khunlertkit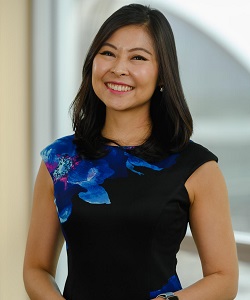 Dr. Adjhaporn (Nana) Khunlertkit is Professional Services Director, South East Asia at InterSystems, a provider of innovative data solutions, including cloud-first data platforms which solve interoperability, speed, and scalability problems, and electronic medical record systems which support advanced data management in hospitals.
Before joining InterSystems, Dr. Khunlertkit was Division Director, Health Information Management, Operational Analytics and Transformation at Bumrungrad International Hospital in Thailand. Previously, she was Senior Human Factors Lead at John Hopkins Medicine in the United States, specializing in healthcare IT user-centered design and implementation, workflow and sociotechnical systems analysis. She holds a PhD in Human Factors Engineering from University of Wisconsin–Madison.
InterSystems is the information engine that powers some of the world's most important applications. In healthcare, finance, government, and other sectors where lives and livelihoods are at stake, InterSystems has been a strategic technology provider since 1978. InterSystems is a privately held company headquartered in Cambridge, Massachusetts (USA), with offices worldwide, and its software products are used daily by millions of people in more than 80 countries. For more information, visit InterSystems.com