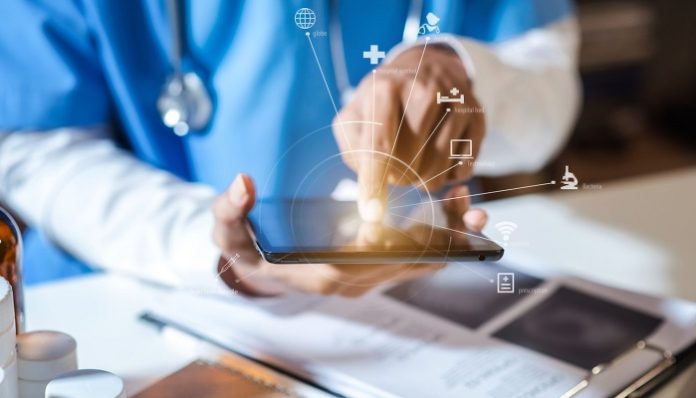 All large-scale healthcare technology implementations involve significant change, with the right technology providing the potential to improve patient outcomes, optimize clinician workflows and secure cost savings.
But it's not simply about installing hardware and software. It requires a cultural and, ultimately, mindset change. The impact on practitioners is particularly pronounced with large transformation projects associated with new digital technology, as we are seeing in many Asian countries right now.
Care improvement requires trust and collaboration among clinicians and their organizations. And that requires stakeholders to work in partnership to achieve common goals.
Digital transformation is not a 'technical' change
There is often a lack of acknowledgment that digital transformation needs as much 'adaptive' change as 'technical' change. This leads to the belief that a successful digital transformation mainly involves new hardware and software implementation. However, this is far from the whole truth. As a result, many organizations struggle to understand why digital projects run over budget, run late, or outright fail.
What's the difference? Technical changes lend themselves to quick and easy solutions, are usually solved by pre-existing expertise, and are often perceived as an extension of the past. They typically fit in with existing paradigms and can be implemented with existing skills and knowledge.
An example is replacing an old MRI machine. A new MRI machine will have some new functions requiring training. But the basic safety principles, use cases and user interface will have much in common. Most healthcare professionals will be familiar with the process and have a well-trodden change pathway involving little anxiety.
Adaptive changes are less clear-cut, more complex and difficult to identify, easier to disagree with, and typically take more time. There are no precedents because adaptive changes lie outside existing paradigms. They necessitate a change in mindsets, values, beliefs, roles, relationships and approaches to work. They also require new skills, knowledge and more resources. And understandably, some clinicians put up emotional resistance to disguise their fear of adaptive change.
Adaptive changes require a holistic investment in the people and culture underpinning the sector and strong leadership.
Once the need for adaptive change is acknowledged, healthcare providers can benefit from the following five observations based on InterSystems' global experience.
1. Don't change the product unnecessarily
While healthcare leaders must be flexible and open-minded when driving change, they must ensure that their organizations understand and respect the chosen solutions. Most, if not all, products are designed with international standards in mind. Implementing a new solution has never been a well-paved road. Yet success is possible with a change of mindset and work processes.
Healthcare providers must distinguish between what they NEED versus what they WANT in the product. Resources should not be expended on cosmetic changes, especially when those changes could impact the well-considered design of the chosen product, with the risk that expected deliverables will not be achieved.
To get the biggest bang for buck, organization leaders need to derive maximum value from the product and its supplier. Suppliers bring first-hand experience and expertise that touch many areas, but providers are likely to run into challenges if they try to make the product or supplier fit around their existing organizational setup rather than evolving and adapting to work with the new technology.
Research suggests that product choice predicts only 20% of user satisfaction. Other factors, such as training quality, are as, if not more, influential in predicting user satisfaction.
2. Acknowledge impacts at all levels
Implementing a healthcare information solution is in the interest of both patients and care providers. However, it should be clear that the individual doctor or nurse will need to change how they operate with the new system.
To realize the full benefit of an electronic medical record (EMR) system, you need high-quality data entry. Care providers may need to adjust, more or less, the way they enter data and the way they structure it. An EMR system is a powerful tool to improve patient management, patient safety, quality improvement, strategic planning and population management, to name a few benefits, through sharing information across the care spectrum, including providers, payers and patients. It is to 'surface' data that was previously 'buried'.
A common complaint from clinicians is taking their time away from patients. Yet in the end, the benefits their patients get often offset this. At the same time, acknowledging and minimizing this burden on frontline staff at the outset of a digitization project is essential in explaining, planning and managing staff expectations.
3. Involve doctors
Implementing a healthcare information system involves significant change management, which needs to include people from all levels, including end users, managers and senior hospital leaders. However, because medical professionals have time and resource limitations, their time is often not allocated to a transformation project. A few, who may be perceived as change resisters, are often not involved in the project at all. This can leave them feeling overlooked or even deceived when they are later told about the proposed implementation. As a result, their resistance can become stronger and more challenging to overcome.
Digitization leads and teams must understand this to manage the change process successfully. Doctors are arguably some of the most intelligent and motivated staff members. Even after strong initial resistance, they can change their minds once they realize benefits. And, with their support, digitization projects in healthcare are far more likely to succeed.
4. Invest in strong leadership
Successful change programs usually have strong senior-level leadership at the medical director and board levels. They often are fully involved in product selection, and have a clear vision and expectations of its benefits.
While often focused (or distracted) by operational delivery and pressing performance indicators, senior management can play a key role in digital transformation projects, and lead implementations to success. Providing them with project visibility and consulting them when the project team has change management challenges allows them to be visionaries or promoters to help the team move forward. Equally important, the need for support from medical professionals makes medical director and CEO sponsorship critical to success.
5. Ensure a continuous partnership
All too often, technology providers operate in isolation from their customers. Some IT vendors count their implementation as a success on the day or a few days after project go-live. They often disappear without addressing many questions and concerns that arise after go-live. No implementation is perfect on day one, and users continue to adjust for many months. As a consequence, vendors must continue to work with the customer to ensure the system works well, functionality is grown, and there are increasing levels of adoption. It is one of the most critical steps to achieve expectations.
Innovation and change in healthcare are urgently required to improve patient outcomes, optimize clinician workflows, and secure cost savings. But this need brings about a corresponding requirement for adaptive change management and a well thought-out and implemented strategy to support it.
And, while technology is an integral part of digital transformation, choosing a solution is at least as much about choosing a partner that offers a continuous partnership approach by working closely with customers to ensure their systems implementations succeed.