Dr. Hans-Joachim Muhr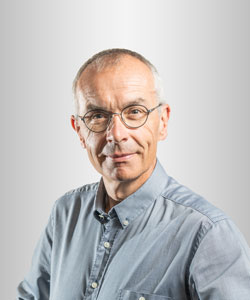 Dr. Hans-Joachim Muhr is the head of the strategic product Group UV/VIS at Mettler Toledo GmbH, Analytical. After obtaining his Ph.D. in Chemistry at the ETH in Zürich, Switzerland, he extended his professional spectrum with an Exec. MBA. With over 16 years of experience in project innovation management and global sales & marketing for analytical instruments and 8 years executive management responsibility in analytical instrument businesses he became a well-known figure in the analytical industry.
METTLER TOLEDO is a leading global supplier of precision instruments and services. METTLER TOLEDO also holds top-three market positions in several related analytical instruments. Additional information about METTLER TOLEDO can be found at www.mt.com.