Dr. Hoffmann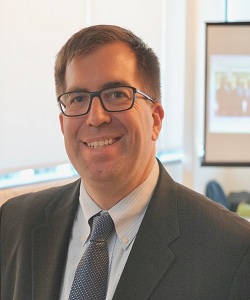 Dr. Hoffmann is an interventional radiologist at NYU Winthrop Hospital in New York, where he serves as the Director of the Diagnostic Radiology Residency Program and Director of the Interventional Radiology Medical Student Clerkship.
His procedural interests include tumor ablation, tumor embolization, prostate artery embolization, and uterine fibroid embolization. Dr. Hoffmann has been recognized for his teaching and mentoring efforts on both local and national levels, and his current research interests include radiation safety in the fluoroscopy suite, PAE outcomes, educational curriculum development, and development of mentorship programs.
Dr. Hoffmann is a paid consultant of Merit Medical. The information, views and recommendations within this article are those of Dr. Hoffmann and do not necessarily reflect the views and opinions of Merit Medical
Founded in 1987, Merit Medical Systems, Inc. is engaged in the development, manufacture and distribution of proprietary disposable medical devices used in interventional and diagnostic procedures, particularly in cardiology, radiology and endoscopy. Merit serves client hospitals worldwide with a domestic and international sales force totaling approximately 200 individuals. Merit employs approximately 5,500 people worldwide with facilities in Utah; Texas; Virginia; Pennsylvania, USA; The Netherlands; France; Ireland; China; Mexico; Brazil; Singapore; and Australia.