Dr.Paul Chang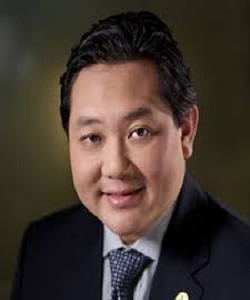 Dr. Paul Chang is Vice President of Accreditation,Standards and Measurement. In this capacity, he leads a global team of talented and dedicated accreditation professionals to serve health care organizations throughout the world.
In prior positions, he served in a variety of roles in the Singapore Ministry of Health.Later, Dr.Chang oversaw clinical quality, risk management, quality improvement, and JCI accreditation at Changi General Hospital, an 800-bed Singaporean public hospital. He was part of the management team that led the hospital to achieve JCI accreditation in 2005 and JCI disease-specific certification in two cardiology programs (Acute Myocardial Infarction and Heart Failure) in 2007.
He went on to serve as JCI's Asia-Pacific office Managing Director from 2007 to 2013. While in the Asia-Pacific region, Dr. Chang collaborated with regional ministries of health, governmental and nongovernmental agencies, hospitals, laboratories, and various health care organizations to develop ways to improve health outcomes and patient safety. In 2013, he joined JCI's executive team as Senior Executive Director of Accreditation and Standards prior to assuming his current role.
Dr. Chang earned his medical degree and a Master of Public Health from the National University of Singapore and an MBA from the UCLA Anderson School of Management. He is a trained JCI accreditation and International Society for Quality in Healthcare (ISQua) surveyor.