Eric Kammer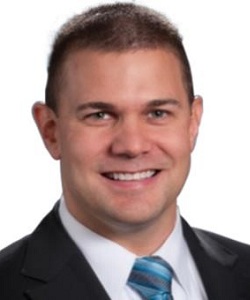 Eric Kammer is a Managing Principal and lead of the GE Healthcare Partners Consulting division for the United States and Canada.  He is responsible for the strategic direction and execution for the consulting enterprise and serving health systems across the country focused on creating strategies for sustainable change.  With over 20 years of experience in the provider industry, his expertise spans a full range of areas from enterprise transformation, operating model strategy, human capital transformation / workforce of the future, growth strategies, and change management.  Eric has had the privilege of working with senior executives and management teams from well over 100 hospitals and health systems across the country on driving material improvement to an organization's bottom line. 
Prior to joining GE Healthcare Partners, Eric held leadership roles with Premier, Inc., Quorum Health Resources and within the Health Strategy practice of Accenture.
GE Healthcare is the $19 billion healthcare business of GE. As a leading provider of medical imaging, monitoring, biomanufacturing, and cell and gene therapy technologies, GE Healthcare enables precision health in diagnostics, therapeutics and monitoring through intelligent devices, data analytics, applications and services. With over 100 years of experience in the healthcare industry and more than 50,000 employees globally, the company helps improve outcomes more efficiently for patients, healthcare providers, researchers and life sciences companies around the world. Follow us on Facebook, LinkedIn, Twitter and The Pulse for latest news, or visit our website www.gehealthcare.com for more information.