Eric Lim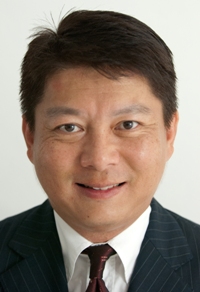 Eric Lim is the Director for Healthcare solutions sales in Asia Pacific for Motorola Solutions. His priorities include driving thought leadership for mobility technologies in healthcare, creating demand within the healthcare community, developing and collaborating with the channels partners, developing new solutions in alignment with market trends and sharing domain knowledge internally within the company. Eric has a good appreciation of various sub-sets within the larger healthcare solutions area including mobility solutions.
Prior to Motorola Solutions, he was Vice President, Sales at Napier Healthcare Solutions, a software and services provider for Healthcare IT Solutions. He was responsible for driving Healthcare Software Solutions and Services sales in the region.
With a career in the Information Technology sector that spans over 25 years, Eric has held a number of senior positions in sales, professional services, product management and software development. He has also worked with other major brands, including IBM where he worked for 8 years in various roles in the software pision, including leading the regional professional services group for their Lotus Pision for South Asia. TIBCO Software, Yahoo, webMethods and Software AG. In 2008, Eric was appointed Regional Vice President and Managing Director for the Asia Operations of Progress Software.
Eric currently sits on the Executive Committee of HL7 Singapore, and leads their Communications sub-committee and is also a member of HIMSS.
Eric was awarded a British High Commission Foreign &Commonwealth Post Graduate Scholarship, and holds a Master of Science Degree specialising in Artificial Intelligence from the University of Essex, United Kindom.
Motorola Solutions connects people through technology. Public safety and commercial customers around the world turn to Motorola Solutions innovations when they want highly connected teams that have the information they need throughout their workdays and in the moments that matter most to them.
Our customers rely on us for the expertise, services and solutions we provide, trusting our years of invention and innovation experience. By partnering with customers and observing how our products can help in their specific industries, we are able to enhance our customers' experience every day.