Harriet B. Borofsky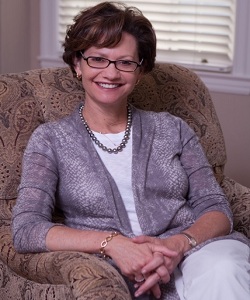 Dr. Borofsky joined Mills-Peninsula Medical Center, as medical director of breast imaging, after receiving her medical degree from Harvard Medical School and after completing her radiology residency, mini-fellowship in breast imaging and body imaging fellowship at Stanford Medical Center. She has been a champion of women's health, focusing on early detection and diagnosis of breast cancer, keeping Mills-Peninsula in the forefront of the latest, most important imaging and diagnostic technologies; and, campaigning to assure that all women in the community have access to screening and diagnostic services.
Dr. Borofsky has written numerous articles and has been an invited speaker and guest lecturer on topics related to breast imaging. She has received, the San Francisco Bay Area Top Doctors Award, San Francisco Magazine: 2015, 2016 and 2017, the DeGuigne Award, Mills Peninsula Medical Center, 2010, Making a Difference for Women Award from Soroptimist International of Burlingame, 2007 and Mills Peninsula Physician of the Year in 2006.
The SCOUT Radar System is advancing wire-free breast tumor localization, enabling localization of lymph nodes and breast lesions at time of biopsy, prior to neoadjuvant therapy, and for oncoplastic procedures. SCOUT has received significant recognition from medical societies and industry associations including the ASBS Scientific Impact Award, the Gold Award for Medical Design Excellence Award and the Premier Innovation Award.