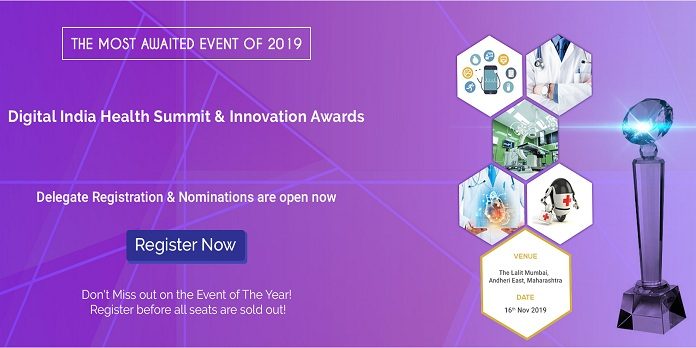 2019 has proven to be a landmark year for Digital Health. The launch of the Digital Health Guidelines by the World Health Organization (WHO), and the launch of the Global Digital Health Index 2019 – marks a new beginning for healthcare, globally. Future of healthcare delivery is in for a massive change, and will see an integration of technology across the continuum of care.
4th Digital India Health Summit & Awards which will be held on 16th November, 2019 at The Lalit Hotel, Mumbai put together a compelling agenda which addresses the issue of adoption of digital health across the healthcare industry and the continuum of care.
The summit will gain from the global thinkers, and India's top healthcare leaders, who will be sharing their insights and vision on the integration of technology over various functions for the transformation of healthcare delivery. Digital India Health Summit & Awards is a great platform to gain the ideas and solutions that will make a difference in achieving advanced patient centric care.