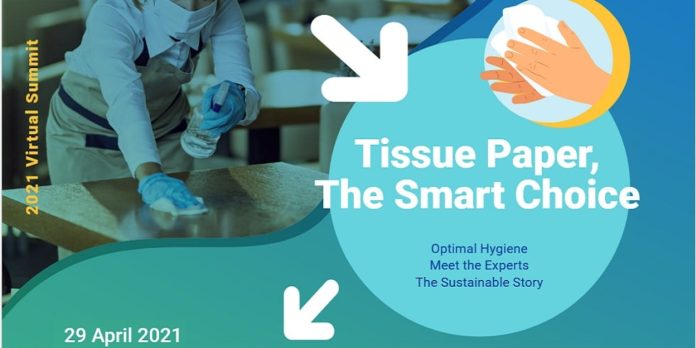 Tissue paper offers the smart choice for families, restaurateurs, facilities managers, everyone. Whatever your priority, we invite you to roam around the site and learn why tissue paper is the smart choice for you.
OPTIMAL HYGIENE – MEET THE EXPERTS – THE SUSTAINABLE STORY
THE COVID-19 PANDEMIC
The Covid-19 pandemic has brought the importance of health and hygiene into sharp focus. Keeping staff and customers safe in professional environments has been a high priority for everyone. One strategy that has received particular attention is the hygiene benefits of paper tissue for wiping and drying hands and surfaces. Tissue paper's excellent hygiene credentials have served to boost perceptions of it as the smart choice for upholding safety in both domestic and public settings.
THIS SUMMIT
The purpose of this summit is to present the business case for using tissue paper throughout the hospitality industry. It will explore the hygiene benefits of paper tissue both back and front of house, present its sustainability credentials and demonstrate how consumers prefer paper as a trusted partner in keeping them safe and healthy.
Event Name: Tissue Paper, The Smart Choice
Event Venue: online
Event Date: 29/04/2020 2:00PM to 6:00PM CEST