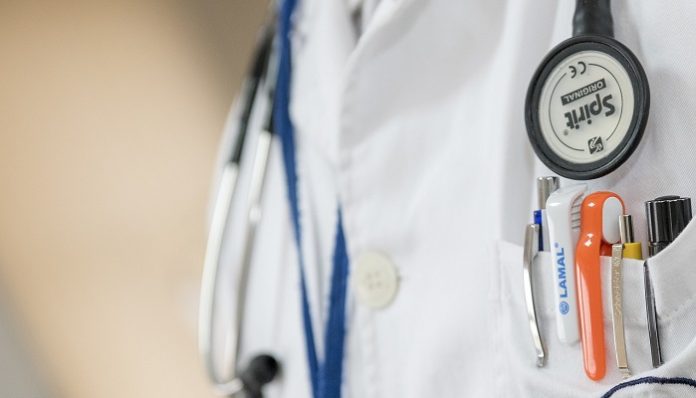 If you are becoming tired of your current career, it is time to consider new options. For instance, there are lots of different careers available in the healthcare sector, which require varying levels of experience and qualifications.
To find out which is the right path for you, here are four options you will want to consider.
1. Volunteer or Complete an Internship
If you are unsure as to which type of career you want to pursue in healthcare, it is a good idea to volunteer with different organizations to get a feel for the settings and tasks you enjoy the most. For example, you could volunteer at a hospital, a research facility, or a doctor's office.
Likewise, if you already have a good idea of the type of healthcare career you want to enter, volunteering or completing an internship can enable you to ensure it is the right option for you.
Furthermore, having voluntary placements or internships under your belt will give you hands-on experience, which means it could be easier to secure jobs later down the line. Engaging in internships or volunteering experiences allows you to gain invaluable insights into healthcare environments, learn new skills, and build professional networks. 
2. Complete a Degree Related to Healthcare
Once you decide to change your career and enter the healthcare industry, finding the right degree course will be pivotal. If you are seeking jobs in administration within the healthcare industry or lower-paid jobs like working as a porter at a hospital, for instance, you may not need qualifications.
But for job roles that involve direct healthcare and expert knowledge, such as nursing, surgery, or talk therapy, you will typically need to successfully complete a degree program and possibly further qualifications.
Thankfully, there are all kinds of degree programs available, so you can find the right one for your chosen career path. Furthermore, by completing an online healthcare degree, you can study at your own pace, which is ideal if you are juggling other responsibilities or prefer learning in your own time.
For example, you could complete a Bachelor's Degree in Nursing. The qualification would enable you to work in nursing roles like a nurse practitioner or a registered nurse.
Alternatively, if you have a passion for crunching numbers and solving complex problems, an online degree in Healthcare Administration might be the perfect choice for you. Holding such a degree could propel you toward managerial roles within medical institutions.
3. Complete a Post-Baccalaureate Pre-Medical Program
Post-Baccalaureate Pre-Medical Programs offer targeted studies that focus on medical and healthcare topics. They are designed for ambitious souls who hold a bachelor's degree in a non-science field. Basically, they are a bridge to medical school acceptance.
Upon completing this course, students are more attractive candidates for medical schools or other healthcare professional programs, such as dentistry, optometry, or pharmacy.
Therefore, these post-bac programs can be the stepping stone towards becoming a doctor of medicine, a doctor of osteopathic medicine, a dentist, an optometrist, or a pharmacist, to provide just a few examples.
If you are aiming high within the healthcare industry, you may need to complete a post-baccalaureate pre-medical program and go on to acquire relevant certifications for your chosen career role.
4. Get the Right Qualification for the Career You Want to Pursue
If you know from the offset what type of healthcare career you want to pursue, you can ensure you complete the right educational program to gain the qualifications you need to enter the profession. So, here are just a few roles that you might like to consider, with the qualifications you will require for each. 
Medical Practitioner 
This role covers various positions like general practitioner, specialist physician, and surgeon. Entry typically requires a basic medical degree followed by further specialized training and residency programs depending on the area of specialty. 
Radiologic Technologist
Radiologic technologists produce diagnostic images for physicians using X-ray equipment. To enter this profession, you can earn an associate's degree in radiologic technology or join a certificate program if you are already in a healthcare role.
Physical Therapist
Physical therapists help injured people improve movement and manage pain through exercise and rehabilitation techniques. Becoming one requires completion of a Doctor of Physical Therapy program after securing a Bachelor's Degree. A state-provided license is also necessary in the U.S.
Healthcare Administrator
Healthcare administrators manage healthcare institutions, ensuring smooth functioning and patient satisfaction. Entry paths include a Master's degree in Healthcare Administration or related fields, often coupled with professional experience in healthcare. 
Medical Laboratory Technician
Medical lab technicians process patient samples and operate lab equipment to help doctors diagnose diseases. An Associate's degree in medical laboratory science is usually required for this role.