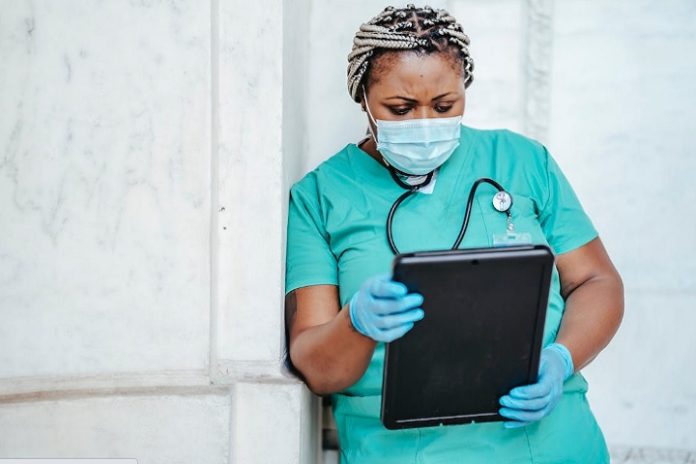 Nursing professionals experience numerous transformative milestones as they progress from being clinicians to becoming leaders in their field. Pursuing a Doctor of Nursing Practice (DNP) degree is among the most pivotal. This advanced credential opens up a spectrum of career opportunities beyond the bedside, allowing nurses to evolve into influential leaders in healthcare. The article explores the intricate tapestry of career trajectories that a DNP program unlocks.
The Clinical Foundation
The foundation of any strong nursing career is clinical expertise. A DNP program recognizes this and often commences with a profound emphasis on clinical practice. This grounding is essential; after all, firm leaders in nursing must first be exceptional clinicians. Most of the DNP online programs go beyond the basics. They equip students with advanced skills and knowledge to enhance patient care. Doctor of Nursing Practice students learn in-depth about the nuances of their chosen areas of nursing practice, such as family, adult-gerontology, pediatric or psychiatric-mental health nursing.
They learn to evaluate, diagnose and treat severe medical conditions. The program fosters analytical thinking, teaches sound decision-making and hone clinical discretion. This robust clinical foundation gives Nurses the knowledge and skills necessary to contribute significantly to healthcare environments.
The Path to Advanced Practice
The shift from more typical clinical responsibilities to advanced practice is one of the most distinctive features of a doctor of nursing practice (DNP) program. Professional specialization in nursing is common for those who receive a DNP. Thanks to these advanced practice jobs, they can now provide a wider variety of services and assume more responsibility.
For nurse practitioners, this means diagnosing and treating patients, prescribing medications and managing overall care. Nurse anesthetists become experts in administering anesthesia for various surgical procedures. Nurse midwives provide comprehensive care to expectant mothers. Clinical nurse specialists focus on specific patient populations or clinical settings, driving improvements in care quality. The shift from clinician to advanced practitioner is a significant career pivot made possible by the DNP credential.
Navigating Leadership
Nurses may improve their leadership abilities and clinical knowledge via DNP programs. Graduates of Doctor of Nursing Practice programs often assume leadership positions within the nursing profession. Being a change agent is more important than a fancy title in this new role. These positions involve not just overseeing clinical operations but also influencing healthcare policies and driving quality improvements.
Nurses with doctoral degrees in nursing are precious in administrative positions because of their ability to influence patient care, enhance the quality of services provided and spread new ideas. They work with other professionals to improve patient care, promote a culture of excellence and guarantee that nurses have the tools to provide excellent treatment. In addition to speaking out for patients and nurses, they act as a liaison between the two groups.
Shaping Healthcare Policy
The ability to influence healthcare policy is a significant benefit of obtaining a Doctor of Nursing Practice degree. The curriculum trains nurses to recognize problematic areas and to lobby for change effectively. Those with a Doctor of Nursing Practice degree might use their expertise in policymaking by working for governments, NGOs, or hospitals.
Patient safety, healthcare access and healthcare quality are all possible areas of emphasis. The clinical and scientific expertise of DNP graduates is valuable in the field of health policy research. They may fight for healthcare changes that put patients first and increase the system's availability and standard of treatment.
Entrepreneurship in Healthcare
DNP graduates now have more opportunities than ever to pursue careers in entrepreneurship. It is because institutions are opening up to the idea of incorporating business concepts in DNP education. With the acquired business knowledge, DNP graduates may launch consultancies, telemedicine clinics, or other start-ups to meet unmet healthcare needs. Nurses with a Doctor of Nursing Practice degree are well-positioned to advance healthcare through the integration of their clinical and Leadership expertise.
They could discover unmet needs in care, design innovative treatment approaches, or invent ground-breaking tools for the healthcare industry. Their impact goes beyond the clinic they work in since they help train future nurses to be experts in their field. Their role in promoting nursing research and evidence-based practice is equally vital. They inspire curious students to go further into the nursing topic and make meaningful contributions to its ongoing development.
In conclusion, a DNP program enhances and accelerates the transition from nurse clinician to nurse leader. Getting a graduate degree is essential, but so is being open to the many possible professional paths the degree may make possible. Advanced practice nurses, healthcare executives, policy activists, educators and entrepreneurs may all benefit from DNP education.