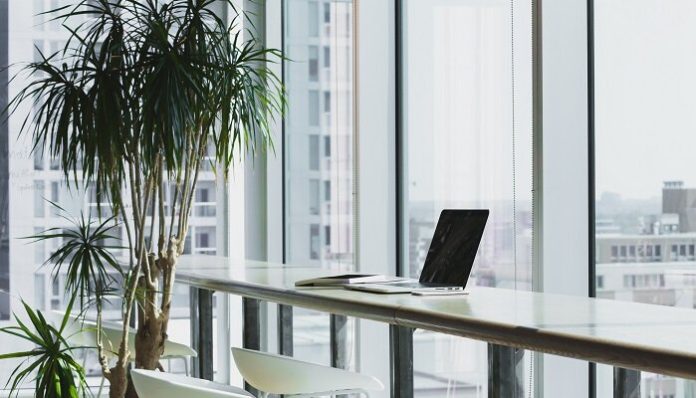 Staying on top of your reputation is important, no matter what type of organization you run. It's especially crucial if you work in healthcare. You want potential and current patients to view your office in a positive light.

It can be challenging to figure out how to build your reputation when you work in the healthcare field. Many hospitals, doctor's offices, and other facilities haven't thought a whole lot about their public image until recently. You need to be proactive about your online reputation so you can continue to succeed.
Are you not sure where to get started? Today we're going to talk about the ways you can improve your organization's reputation. Make sure the public has a positive view of your facility so you can continue providing your patients with exceptional healthcare.
Don't Think Patients — Think Customers
While we've referred to the people you serve as "patients," you need to shift your mindset to "customers." People take as much time to look for a healthcare provider as they do when they make a purchase. You want their business. On top of that, you want them to choose you over your competitors.
Prioritizing their experience should be one of your top priorities. Something important to remember about healthcare reputation management is that your customers want to be treated more than just another appointment during your day. They wanted to be treated like a person.
Some of the things you can do to improve how your customers feel in your facility include:
Decreased wait times
Effective communication
Quick appointment scheduling
Introduce yourself to the customer
Look the customer in the eye when speaking to them
Small details will go a long way when making your facility more appealing to your customers. Improving their experiences provide you with a lot of benefits, such as:
Better patient outcomes
Improved reviews
Increased business outcomes
Learn What People Are Saying About You
It's hard to know what to work on with your reputation if you don't know what people are saying. One way to figure out how people perceive your facility is with a survey. Some of the people or companies you can send your survey to include:
Vendors
Physicians
Employees
Community members
A lot of healthcare organizations send out surveys a few days after a patient receives treatment. You can review the information you receive in surveys and make adjustments as necessary. For example, if patients say that they have to wait too long for their appointments, work on cutting their weight times.
Look at third-party review sites to see what people think about physicians at your organization. You can also find out insight from former employees on sites like Indeed and Glassdoor.
Next, head to Google and do some basic searches on your organization. Look at the reviews that pop up. Are they mostly neutral, negative, or positive? See if there are any concerns in reviews that you can address and fix. Once you get a good idea of what your reputation currently is, you can figure out what issues you need to deal with.
Address Your Negative Reviews
We all wish that we only had to deal with glowing reviews from happy customers throughout our days. However, bad reviews happen. The important thing to remember is that you want to reduce the impact of negative reviews. The best way to do that is to respond thoughtfully and quickly.
No matter how upset you feel about a negative review, you need to be courteous and respectful in your response. How you respond to criticism will affect how people see your organization. While it can be hard, take the high road when dealing with bad reviews.
This tactic is especially helpful if the review you received is really rude. If you're overly nice and go out of your way to address their concerns, readers can see the difference between the two tones.
Make sure you apologize in your response. Try to resolve the issue if your facility is at fault. Sometimes just letting someone know that you heard their feedback is enough for them to remove their comment.
People sometimes leave out important information in their reviews. If you can disclose things they left out without violating HIPAA guidelines, bring them up in your response. Just do so in a nonjudgemental and brief way. The info they left out can sometimes take away their argument or clear up confusion.
Create a Solid Social Media Presence
Social media is important for any business's reputation management strategy. You can use social media to do the following:
Promote your brand
Tell your facility's story
Stay in touch with your patients
A lot of healthcare organizations don't take full advantage of social media. They'll only post a few generic pictures or tweets, depending on what platform they're using.
You need to look at your facility as a business that's serving your community. Your organization likely offers a lot of different initiatives, services, and programs. There are countless opportunities where you can talk about what you do and how it helps people.
For example, if you just got a new piece of equipment that helps your patients, use that as a way to talk to your community. Another topic you can discuss is if you have an upcoming health fair. You can also create posts and conversations around special occasions, such as:
Breast Cancer Awareness Month
National Nurses Day
World Alzheimer's Day
You could also talk about your staff or encourage community members to talk about their experiences. Social media is the best place to put a human voice on your brand.
Stay on Top of Your Healthcare Facility's Reputation
Managing your healthcare facility's reputation is a neverending job. There are always new concerns to address and fix. Ensure you're doing everything you can to give your patients a positive experience. Adopt a practice of constant vigilance when it comes to maintaining a positive image.
Was this article informative? The goal of Hospital & Healthcare Management is to help you give your patients exceptional service. Explore one of our other blogs to learn more.