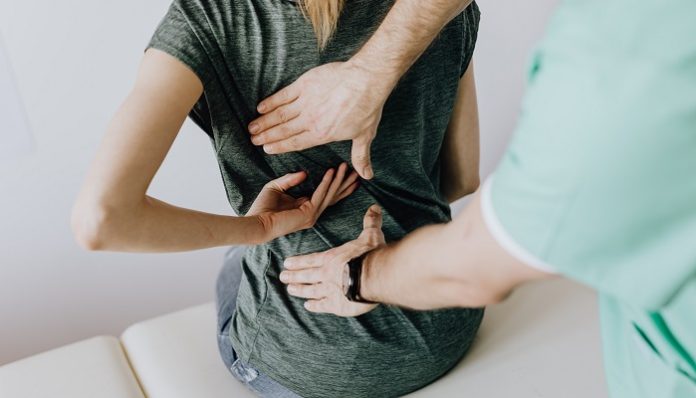 Choosing the best chiropractor for you is crucial. Your ability to keep healthy or recover from an injury or spine problem will depend on their expertise and knowledge. Chiropractic care could be the right solution if you prefer a hands-on treatment that encourages recovery without drugs or surgery.

There are many factors to consider when finding and choosing the best chiropractor. Here are some things to consider if you're looking for chiropractors in Fort Myers.
Get Chiropractor Referrals From People You Know
You may want to begin your search for a chiropractor by requesting a list of chiropractors from your primary care doctor. You can also seek referrals from family members, friends, colleagues, and other medical professionals.
This is a good starting point because the people you know may already have a great chiropractor to recommend – or they may be able to tell you if a chiropractor they visited was not a good choice, so you can avoid them.
Check and Verify the Chiropractor's Credentials
Before you accept the services of a Fort Myers chiropractor, it's important to verify their credentials to make sure they are licensed and qualified to treat you. This lets you know that the chiropractor has the training, expertise, and practical experience to provide chiropractic care.
Verify the chiropractor's past for any complaints of malpractice or disciplinary actions. It's smart always to do background checks to prevent any problems.
Learn More About the Chiropractor's Experience
When dealing with musculoskeletal or spine health issues, experience is essential. The more experience a chiropractor has with your condition, the more likely you will get better results from treatments. To learn more about chiropractors' years of experience, visit their website or call their office and ask.
Throughout the screening process, inquire about the chiropractor's patient list and the conditions they have treated. Your treatment will be more comfortable if you find the best chiropractor with demonstrated experience.
Consider Their Communications Style
Choose a chiropractor who meets your needs and with whom you feel comfortable speaking. You may notice how they communicate with their patients through a few conversations. The right Fort Myers chiropractor for you will pay attention to your concerns and answer your questions clearly.
It's crucial to consider the chiropractor's communication style to prevent miscommunications and keep the treatment running smoothly. Choose a chiropractor who demonstrates a commitment to getting to know you, will take your treatment preferences into account, and will respect your decision-making process.
Study Their Online Patient Reviews
Most people read product and service reviews before buying, including before choosing a medical professional, including a chiropractor. Read reviews to learn what people say about a chiropractic facility or chiropractor. You may see many evaluations from previous clients expressing satisfaction or discontent with a chiropractor.
You may learn more about a chiropractor's office setting, staff friendliness, and appointment scheduling by reading what others say about them. The length of each session might tell you more about how much the patients rely on the chiropractor. These reviews also discuss how these experts respond to inquiries.
Evaluate the Chiropractor's Treatment Methods:
Consider a chiropractor's treatment methods while evaluating their expertise. For example, if your chiropractor takes X-rays before treatment, that is one crucial thing to consider. Before receiving chiropractic care, X-rays should be taken.
Chiropractors can validate a diagnosis and administer the proper care with an X-ray. Without it, they would essentially be starting a treatment blind. A chiropractor is not qualified to treat if they begin the procedure without an X-ray or by not asking about your present or previous conditions.
Know The Chiropractor's Services
Another way to know how to choose the best chiropractor is to understand the scope of their treatments. Does your chiropractor concentrate on any particular problems? Or do they offer various therapies and treatments for multiple conditions?
While providing patients with different treatments is sometimes a good sign, it can also be bad if the chiropractor doesn't have an area of specialty or focus. A chiropractor may pay less attention to the best course of action for your problem if they focus on too many other issues.
The Bottom Line
Always choose a chiropractor in Fort Myers who is reliable and trusted! The only way to know this information ahead of time is to do your own research.