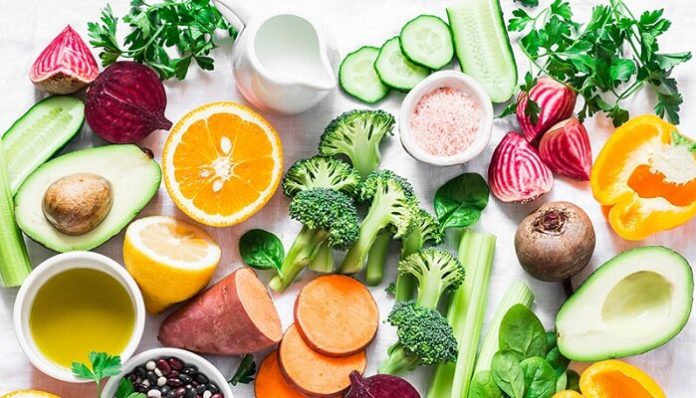 Hormones are the chemical messengers of the body. They travel through the bloodstream carrying out their designed function, and they only work on parts of the body that are a good "fit". Managed by the brain, hormones affect your mood, weight, appetite, and other vital elements within the body. To work efficiently, hormones need to be properly balanced, which you can aid through nutrition.
Boost Fiber Intake
Fiber is a fantastic nutritional component that has the power to make you feel full, trigger hormone production, and boost insulin sensitivity. As well as helping hormone production, fiber can flush unnecessary hormones from the body, which can be extremely beneficial for women that suffer from painful periods.
Getting more fiber into your diet involves adding vegetables and fruit to your meals and snacks. If you don't believe high-fiber foods sound appealing, then check out this article and try out one of the recipes.
Get Enough Magnesium
If you've ever checked out the nutritional information for certain vegetables and fruit, packets of nuts, or cereals, you will have noticed magnesium listed, but do you know why it's important?
According to Great Green Wall's findings on magnesium, this mineral is essential for basic energy generation and muscle functionality, but around 48% of Americans don't get the recommended amount. They go on to say that magnesium is also great for boosting testosterone, which is why it's a fantastic dietary component for athletes, aging men, and even those that simply don't get enough exercise.
Ditch the Sugar
Sugar can be found in a lot of foods, but everyone knows that too much of it isn't good for the body. For example, high levels of sugar can lead to diabetes, weight gain, hormonal imbalances, and heart disease. If you have a habit of adding maple syrup, honey, fruit molasses, and other sweeteners to your food, you need to cut it down.
As well as limiting sugars and only eating them alongside meals, you should switch to whole-grain foods because they're high in fiber and contain fewer calories. According to research by the National Institutes of Health, eating whole grains is linked to reduced symptoms associated with PCOS, which is caused by a hormonal imbalance.
Add Protein to Your Diet
Proteins are an essential part of bodily function made of amino acids, but the body isn't capable of generating all of them. To make up for the missing amino acids, you need to add protein-rich foods to your diet. As well as strengthening bones, muscles, and the skin, these proteins release a range of hormones like ghrelin and leptin, which help to manage appetite.
You can add protein to your diet by adding countless different foods including fish, eggs, and poultry. Additionally, certain seeds, nuts, pulses, and beans will provide enough protein. If you need inspiration for delicious protein-rich meals, check out this article.
Consume Omega-3 Fatty Acids
Oily fish, seeds, and nuts all contain omega-3 fatty acids, which help to reduce the inflammation associated with hormone imbalance. Despite their anti-inflammatory properties, the body is unable to make them naturally, which is why it's up to your nutritional choices once more.
There has been plenty of research into the link between omega-3 and hormone health, with findings indicating that it helps to reduce adrenaline and cortisol. Additionally, omega-3 can help lower insulin resistance to lower PCOS-related obesity.
Proper nutrition is only part of the puzzle when it comes to hormone health, but it's one that comes with many other health benefits. If you're guilty of eating unhealthy foods, now is the time to support your body by cutting down.