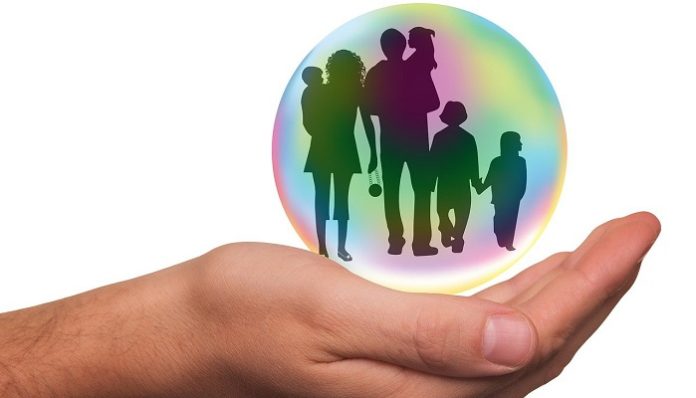 When it comes to health insurance, not all policies are created equal. They'll have different features depending on the insurer and the specific plan you choose. 
To make sure you're giving your family the best possible healthcare, check out these seven must-have features in family health insurance policies. 
1. Family Floater Plans
When comparing your family health insurance options, family floater plans are your best bet. They extend coverage and benefits to your entire family, with one policy and one premium. 
The sum insured is shared amongst all family members. This may include your spouse and children, and sometimes even your siblings or parents if they are financially dependent on you. 
Family floater plans are a cheaper way to provide health and medical care to all your loved ones, without the need for multiple policies and premiums. You'll still need to check that the plan meets all your various needs, but it's ideal for extended families who need affordable healthcare.
2. Extensive Coverage 
Comprehensive health insurance, also known as major medical insurance, covers a wider range of medical treatments and healthcare services. 
Healthcare is not only about treating emergencies as they arise. Check the fine print to see what you're getting besides emergency doctor visits. Will you have access to preventative health care, lab tests and imaging, hospitalization, and prescribed medications? 
Unfortunately, comprehensive healthcare is more expensive, but it's an investment in the health and quality of life of your family. This makes it worth the extra expense.
3. Family-Friendly Benefits
Does the health insurance plan you're considering have family-friendly add-ons, or include preventative healthcare? 
As your circumstances evolve and your family grows, your needs will change. However, some health services will always be relevant to families. Babies and young children may need regular check-ups to ensure that their growth and development are optimal for their age group. 
Female-focused healthcare has unique features. It usually includes reproductive care, ante-natal services, gynecological check-ups, and regular mammograms after a certain age. If you intend to have more children, you'll benefit from an insurance plan that includes these services.
4. In-Network Providers 
Most medical providers have contracts with health insurance companies, to provide medical services and healthcare to policyholders. 
If you're on a preferred provider plan, you'll be encouraged to use the providers on that insurer's list of approved providers. These are the in-network providers. Out-of-network providers are all other medical facilities and professionals not on the list. 
Choosing out-of-network providers can mean you won't be covered for these services. Preferred provider plans seem limiting, but are generally more affordable and thus suitable for a family on a budget. 
5. Global Coverage
Global coverage is something that not too many people worry about. That is until they find that they need it. Global coverage is useful in a variety of situations, like relocating internationally for work, becoming digital nomads, or family vacations.
Even if you are all in the best of health when leaving home, anything can happen along the way. Should you or one of your loved ones be involved in an accident and need X-rays or other radiology procedures, will these be covered?  
Of course, there's always travel insurance. This is a form of limited short-term insurance, and not suitable for all situations. Yet it can be a great supplement to your existing health insurance should you find it lacking the features you need in the international arena. 
6. Pre-Existing Conditions Coverage 
One of the main benefits of health insurance reforms in the US under the Affordable Care Act was the inclusion of pre-existing conditions. Before the Act, policyholders with existing medical issues and illnesses could be denied coverage.
In Ireland, there's generally a waiting period of up to two years, although certain pre-existing conditions may be covered. You'd have to check the policy details to be sure. In England, pre-existing conditions are covered in general, but specific conditions may still be excluded.
The rules regarding this issue vary between health insurance providers and from one country to the next. If you have a pre-existing medical condition that requires ongoing treatments and medications, be sure you understand how it will affect your coverage.
7. No-Claim Bonuses and Wellness Programs
No-claim bonuses and wellness programs are becoming popular in the insurance world. A no-claim bonus rewards policyholders who don't claim in a specified period. The exact details may differ from one policy to the next, and only a few insurance companies offer a no-claim bonus. 
Wellness programs aim to improve the overall quality of your family's health and well-being, with features like stress reduction, smoking cessation, and weight loss programs. Such extra benefits can make you healthier long-term, reducing the need for medical intervention down the line.