Aetna announced a new accountable care collaboration with Princeton HealthCare Partners CIN, LLC, designed to improve the quality of care, enrich the consumer experience, reduce health care costs and improve quality in New Jersey's Mercer, Middlesex and Somerset counties.
This three-year strategic relationship with Princeton HealthCare Partners will establish an integrated network of more than 125 physicians, leverage analytics in an effort to help members manage their health and provide high-quality care management programs to the network's members.
Aetna members already enrolled in a fully insured plan and who have seen a Princeton Healthcare Partners physician in the last 12 months will automatically become part of the collaboration effective immediately. Those members will receive the additional benefit of an integrated care delivery model, which includes the tracking of metrics to achieve higher quality care and lower costs.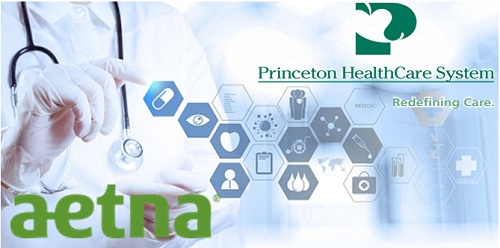 "Aetna is committed to working with health care organizations nationwide to provide services that support value-driven, patient-centered care for consumers. We chose Princeton HealthCare Partners because they are committed to providing excellent, evidence-based patient care," said Michael S. Costa, executive director of Aetna's New Jersey market. "This new agreement reflects Aetna's mission to build a healthier world."
Aetna's accountable care collaboration with Princeton HealthCare Partners will feature a new model of health care delivery designed to offer the following benefits to consumers:
Enhanced coordination of care among doctors and other care providers;
An improved patient experience through high quality care management programs;
Use of advanced technology to help providers care for their patients;
Lower overall costs for members who see providers that are part of the Princeton HealthCare Partners network; and
Better overall health care outcomes for members.
"This is an excellent example of how physicians and our health system can come together to partner with a leading national insurer to improve patient outcomes, provide access to an integrated network of high-quality providers and make health care more affordable for patients," said Mark Jones, Senior Vice President for Network Development at Princeton HealthCare System. "This new relationship with Aetna will allow us to further expand our ability to deliver more efficient and effective care for each Aetna member we serve."
Today, Aetna has 275 value-based arrangements with about 6.2 million Aetna members nationally, with approximately 45 percent of Aetna claims payments made to doctors and providers who practice value-based care. Aetna has committed to increasing that number to 75 percent by 2020. For more on value-based care, visit The Health Section on Aetna.com.
About Aetna
Aetna is one of the nation's leading diversified health care benefits companies, serving an estimated 46.5 million people with information and resources to help them make better informed decisions about their health care. Aetna offers a broad range of traditional, voluntary and consumer-directed health insurance products and related services, including medical, pharmacy, dental, behavioral health, group life and disability plans, and medical management capabilities, Medicaid health care management services, workers' compensation administrative services and health information technology products and services. Aetna's customers include employer groups, individuals, college students, part-time and hourly workers, health plans, health care providers, governmental units, government-sponsored plans, labor groups and expatriates. For more information, see www.aetna.com and learn about how Aetna is helping to build a healthier world. @AetnaNews
About Princeton HealthCare Partners LLC
Princeton HealthCare Partners LLC is a nonprofit limited liability corporation whose members include Princeton HealthCare System (PHCS), Princeton Medicine, physician practices and other healthcare providers in the community served by PHCS. The organization's primary focus is built on the Triple Aim: enhancing the patient experience, improving the health of its patient population; and reducing the cost of care.
Contact:
Aetna Media Contact:
Anjie Coplin, 214-200-8056
CoplinA@aetna.com