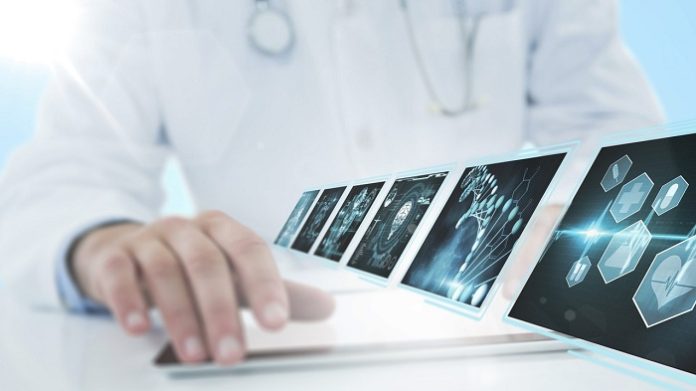 AiRISTA Flow, a leading global provider of location-based business solutions, announced its ongoing commitment to healthcare provider staff safety and hygiene with the debut of two modules for its new Software-as-a-Service Portal, a robust end-to-end solution for the healthcare industry that is intuitive to use, simple to deploy, and cost effective.
"Staff safety is a recurring theme in employee surveys. With the AiRISTA Flow Staff Safety Solution, nurses and staff who work alone or in isolated areas feel confident that help is a button push away," according to a Facilities Director of a Midwest healthcare system.
Over 200 hospitals and over 500 healthcare providers trust AiRISTA Flow for all of their location needs. From inventory and equipment management to operating room efficiency and temperature monitoring, AiRISTA Flow assists healthcare providers to optimize workflows, maximize use of assets, and ensure the safety and wellbeing of patients and staff.
Highly publicized incidents have increased awareness of the need for staff safety in healthcare settings. Unions and even lawmakers are getting behind the effort. In November of 2019, the US House Representatives passed HR 1309 to protect healthcare staff, declaring, "Employers have one year to develop a provisional plan for protecting healthcare workers."
AiRISTA Flow Staff Safety Solution utilizes Real-Time Location System (RTLS) technology and is the leading provider of two-way communicating personnel tags worldwide. The platform combines real-time insights with two-way communication tools to provide an agile solution for healthcare providers that must address or improve their staff safety programs. Deployed on-premises or via cloud portal, AiRISTA Flow Personnel Safety will remain a flexible and up-to-date solution that allows users to stay compliant with emerging legislation and the evolution of IoT technology.
The additional hand hygiene module can be added with nominal effort and expense. The module automates hand sanitization compliance in real time and provides reports at individual and group levels. The module's flexible workflow accommodates hygiene protocols across departments and discretely alerts individuals to noncompliance.
"We are committed to the safety and wellbeing of workers across the healthcare industry. With over 10 years of experience in some of the world's most challenging environments, safety is a deep part of our culture and we take to heart the trust our customers put in us," said Sy Sajjad, CEO of AiRISTA Flow.
About AiRISTA Flow
AiRISTA Flow is a trusted partner in workplace safety and performance as a leading global provider of location-based business solutions that helps organizations protect their employees, optimize internal processes, and make informed decisions through cutting-edge software and industry workflow expertise. By delivering flexible solutions from end to end through a team of trusted RTLS experts that result in actionable visibility and insights, AiRISTA Flow enables faster, more accurate decision-making that improves business processes and achieves business goals