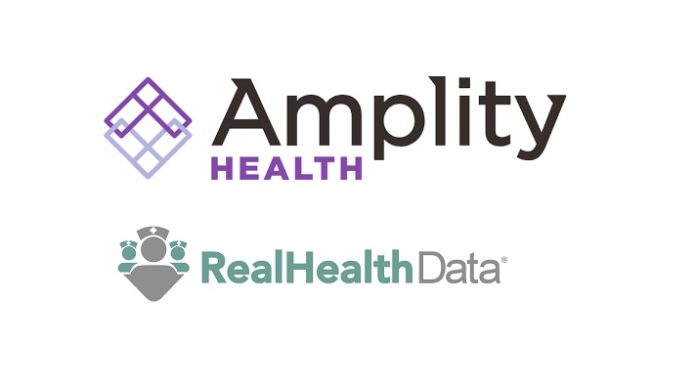 Amplity Health, the leading pureplay pharmaceutical commercialization service organization with a reputation as a true partner for its clients, announced the acquisition of RealHealthData, a technology company focused on providing unique, real world data insights.
RealHealthData is being integrated into the Amplity service offerings as Amplity Insights. Insights combine data and analysis to find meaning in and increase understanding of a situation, resulting in a competitive advantage. That is exactly what Amplity Insights provides our clients – a deep, intuitive understanding of treatment data so they can make more informed, strategic business decisions.
Amplity Insights has a unique toolset that enables the analysis of unstructured data to understand the "why" behind treatment decisions. The data is comprised of unstructured text in the form of electronic records detailing encounters that over 150,000 healthcare providers have with over 17 million unique patients from across the United States. The database continues to grow monthly by 3,000,000 records. With an unparalleled database of information on patient conditions and provider interactions – all HIPAA compliant, this capability brings an unprecedented depth of information and actionable insights to Amplity's clients. r Pharmaceutical Industry
"We strive to challenge the boundaries of commercialization strategies and build transformative solutions for our clients that improve patient lives. The unification of our services and areas of expertise make us a stronger true partner to healthcare brands and enhances our ability to build more transformative solutions for our clients," stated Michael Griffith, President and CEO of Amplity Health.
Manuel Prado, Founder and CEO of RealHealthData, shared, "Amplity Health was the right fit for us. Amplity is focused on healthcare and bringing innovation to the industry. Joining the Amplity family provides us the resources and scale we need to grow and enhance our capabilities."
Healthcare brands can analyze existing unstructured data from physician notes, clinical trial research or other research to develop a de-identified dataset that can be customized to analyze any key words, trends or requirements. Often, the unstructured data from clinical trials or other research is a wealth of untapped information in the form of unstructured data – Amplity Insights tools provide the ability to dive into that data to unlock actionable insights.
Prado will continue with Amplity as Head of Amplity Insights, reporting into Archie Robinson, Executive Vice President, Commercial Solutions, Amplity Health.
About Amplity Health
A true partner to global healthcare companies, Amplity builds transformational solutions by challenging boundaries and the status quo. Amplity has the expertise, infrastructure, and insights to help clients overcome any healthcare commercialization hurdle. With wide-ranging capabilities such as patient identification solutions, multichannel messaging, inside sales and service resourcing, field sales, campaign planning and execution, and more, Amplity has what it takes to maximize marketing efforts and set strategies up for success. For more information, visit www.amplity.com