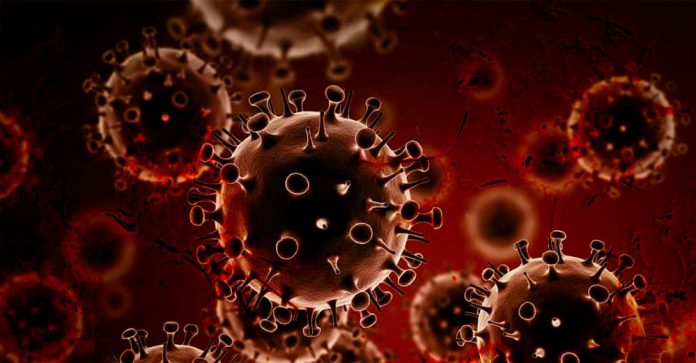 At the European Society of Medical Oncology (ESMO) 2017 Congress in Madrid, Spain, 8-12 September, AstraZeneca and MedImmune, its global biologics research and development arm, will report results of more than 40 presentations, including two pivotal clinical trial readouts selected for late-breaking abstract presentation at the ESMO Presidential Symposia on Saturday, 9 September, which demonstrate significant improvements over current standard-of-care treatments in lung cancer:
Results from the pivotal Phase III PACIFIC trial showing statistically-significant and clinically-meaningful progression-free survival (PFS) benefit with Imfinzi (durvalumab) in patients with locally-advanced (Stage III), unresectable non-small cell lung cancer (NSCLC) following standard chemoradiation therapy, a clinical setting where there are currently no approved treatments.
Results of the Phase III FLAURA trial showing statistically-significant and clinically-meaningful PFS with Tagrisso (osimertinib) over current standard-of-care erlotinib or gefitinib as 1st-line treatments in previously-untreated patients with locally-advanced or metastatic epidermal growth factor receptor mutation-positive (EGFRm) NSCLC.


Jamie Freedman, Executive Vice President, Head of the Oncology Business Unit at AstraZeneca, said: "The superiority of 1st-line treatment with Tagrisso in the FLAURA trial and the potentially transformative Imfinzi data from the PACIFIC trial reinforce our significant contribution to advancing medicines for patients across multiple stages of lung cancer. We are also proud to share with the medical community our progress towards addressing the needs of patients with other types of difficult-to-treat tumours, including advanced ovarian, breast, and head and neck cancers."
Pushing the boundaries of lung cancer research
In addition to the two Presidential Symposia presentations, data being presented at ESMO demonstrate the breadth and depth of AstraZeneca's commitment to advancing the treatment of lung cancer:
Overall survival data on Tagrisso from the Phase II AURA trials in patients with EGFR T790M mutation-positive advanced NSCLC (Abstract #1348P)
PFS data and central nervous system (CNS) responses to Tagrisso in patients with EGFR T790M NSCLC in the Asia Pacific region (AURA17) (Abstracts #1331P, 1353P and 1354P)
Established expertise in women's cancers
Emerging data from studies of Lynparza, Faslodex, potential new medicines and combinations within women's cancers will include:
Latest Phase III OlympiAD efficacy and health-related quality-of-life data for Lynparza vs. chemotherapy in patients with HER2-negative metastatic breast cancer and a germline BRCA mutation (Abstract #243PD and 290P)
Phase III SOLO-2 data for Lynparza maintenance therapy in patients with platinum-sensitive relapsed ovarian cancer (Abstract #932PD)
Sustained commitment in head and neck cancer
AstraZeneca is presenting additional evidence of the efficacy and safety of Imfinzi and the early potential of its combination strategy in head and neck cancer, including oral presentations on:
Preliminary data from the Phase II HAWK study of Imfinzi in recurrent/metastatic head and neck squamous cell carcinoma (HNSCC) (Abstract #1042O)
Safety, tolerability and anti-tumour activity in the Phase Ib/II SCORES study of Imfinzi in combination with STAT3 inhibitor AZD9150 or CXCR2 inhibitor AZD5069, in patients with HNSCC (Abstract #1049PD)
About AstraZeneca in Oncology
AstraZeneca has a deep-rooted heritage in Oncology and offers a quickly growing portfolio of new medicines that has the potential to transform patients' lives and the Company's future. With at least six new medicines to be launched between 2014 and 2020 and a broad pipeline of small molecules and biologics in development, we are committed to advance New Oncology as one of AstraZeneca's five Growth Platforms focused on lung, ovarian, breast and blood cancers. In addition to our core capabilities, we actively pursue innovative partnerships and investments that accelerate the delivery of our strategy as illustrated by our investment in Acerta Pharma in haematology.
By harnessing the power of four scientific platforms – Immuno-Oncology, Tumour Drivers and Resistance, DNA Damage Response and Antibody Drug Conjugates – and by championing the development of personalised combinations, AstraZeneca has the vision to redefine cancer treatment and one day eliminate cancer as a cause of death.
About MedImmune
MedImmune is the global biologics research and development arm of AstraZeneca, a global, innovation-driven biopharmaceutical business that focuses on the discovery, development and commercialisation of small molecule and biologic prescription medicines. MedImmune is pioneering innovative research and exploring novel pathways across Oncology; Respiratory, Cardiovascular & Metabolic Diseases; and Infection and Vaccines. The MedImmune headquarters is located in Gaithersburg, Md., one of AstraZeneca's three global R&D centres, with additional sites in Cambridge, UK, and Mountain View, CA. For more information, please visit www.medimmune.com.
About AstraZeneca
AstraZeneca is a global, science-led biopharmaceutical company that focuses on the discovery, development and commercialisation of prescription medicines, primarily for the treatment of diseases in three main therapy areas – Oncology, Cardiovascular & Metabolic Diseases and Respiratory. The Company also is selectively active in the areas of autoimmunity, neuroscience and infection. AstraZeneca operates in over 100 countries and its innovative medicines are used by millions of patients worldwide. For more information, please visit www.astrazeneca.com and follow us on Twitter @AstraZeneca.
Media Enquiries
Esra Erkal-Paler
UK/Global
+44 203 749 5638
Rob Skelding
UK/Global
+44 203 749 5821
Karen Birmingham
UK/Global
+44 203 749 5634
Matt Kent
UK/Global
+44 203 749 5906
Jacob Lund
Sweden
+46 8 553 260 20
Michele Meixell
US
+1 302 885 2677