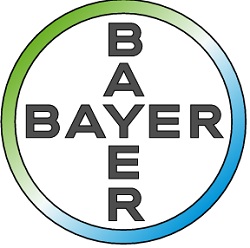 Bayer, the global health and agricultural giant, has partnered with Plug and Play Health in Silicon Valley to gain access to disruptive technologies in the healthcare industry.
To forge collaborations with tech companies, Bayer established the LifeScience iHUB in 2015, with the aim of finding digital innovations from various development stages, starting with ideas and early projects to prototypes and finished solutions.
"We have been collaborating successfully with the Plug and Play team and our Silicon Valley based iHUB team is looking forward to foster the relationship further to work with leading startup companies in health and adjacent markets. Key objectives are developing digital health solutions and business models by leveraging cutting edge technologies," says Dirk Schapeler, VP Digital Innovation and Head of the LifeScience iHUB in Silicon Valley of Bayer.
Plug and Play's Health program connects forward-thinking corporations and investors with startups in the health industry around topics such as digital health, nutrition, patient engagement, and improved outcomes. Each year, the accelerator provides two 12-week intensive programs for some 40 health-related companies, selected from thousands of applicants. These young companies are then connected with sponsoring organizations like Bayer for business development and investment opportunities.
"We are excited to welcome Bayer as a partner in our Health program along leading corporations such as Johnson & Johnson, Ascension Health, Boehringer Ingelheim, Sanofi, and Amgen. The reach of this global enterprise will allow our Health platform to continue to expand internationally," says Saeed Amidi, Founder and CEO of Plug and Play.
About Bayer
Bayer is a global enterprise with core competencies in the Life Science fields of healthcare and agriculture. Its products and services are designed to benefit people and improve their quality of life. At the same time, the Group aims to create value through innovation, growth and high earning power. Bayer is committed to the principles of sustainable development and to its social and ethical responsibilities as a corporate citizen. In fiscal 2017, the Group employed around 99,800 people and had sales of EUR 35.0 billion. Capital expenditures amounted to EUR 2.4 billion, R&D expenses to EUR 4.5 billion. For more information, go to www.bayer.com.