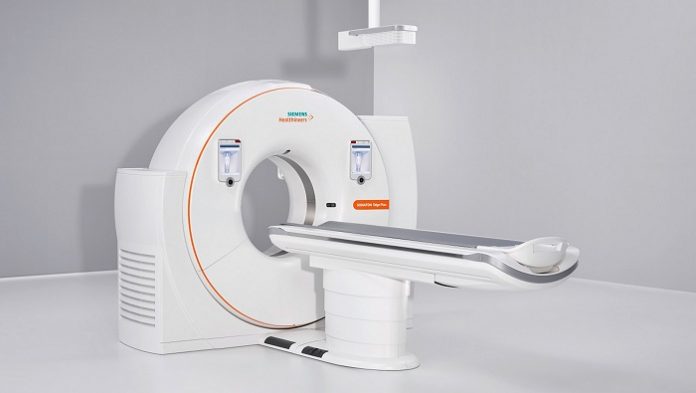 Siemens Healthineers announced that the FDA has cleared its MAMMOMAT Revelation mammography system.

New features included with the MAMMOMAT Revelation include the InSpect imaging tool and a HD Breast Biopsy solution that can target suspicious areas with a single click. The system also adjusts the level of breast compression for each patient and offers providers the option of performing titanium contrast-enhanced mammography.
"MAMMOMAT Revelation is another example of Siemens Healthineers innovation that aids in early breast cancer detection," Martin Silverman, vice president of x-ray products for Siemens Healthineers North America, said in a prepared statement.
"Building on the industry's widest angle in breast tomosynthesis, MAMMOMAT Revelation delivers an improved patient experience. For the first time, healthcare providers have next-generation tools that make a real difference in diagnostic certainty."