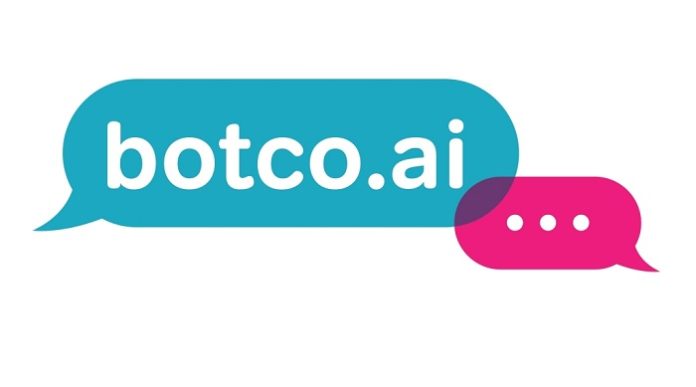 Botco.ai, the leading HIPAA-compliant conversational marketing platform, announced a partnership with VerifyTreatment, a cloud-based platform that provides instant insurance verification for the behavioral health industry, that enables healthcare centers to instantly verify their prospects' insurance through Botco.ai's AI-based chat platform. The industry-first solution provides instant and accurate answers to consumers' questions about insurance coverage while enabling healthcare centers to engage with interested applicants and convert more patients. Some of the nation's largest Addiction and Rehab centers are already testing the joint solution.
"Addiction centers report that before a new patient starts at a treatment center across the country, one of the first questions they have is whether the treatment is covered by their insurance," said Jacob Molina, Product Manager at Botco.ai. "It can normally take several hours to get a response from the insurance provider, which is a waste of time and a serious pain for the patient. Using Botco.ai and VerifyTreatment, addiction and rehab centers can provide immediate answers to nearly all insurance questions directly through the chatbot on their website or Facebook page. Not only does this ease the administrative burden of having to research insurance coverage, but it puts the prospective patient's mind at ease right away and helps the provider convert more prospects into patients."
Botco.ai's conversational marketing platform enables healthcare providers to provide fast and accurate answers to their prospects' questions via an easy, conversational experience that complies with all HIPAA policies. Through its partnership with VerifyTreatment, which provides single sign-on access to thousands of top insurance plans, Botco.ai now enables healthcare providers to immediately answer prospects' insurance questions, such as whether or not they are covered, which services are covered, what costs are associated with services, and more. By providing immediate answers to insurance questions instead of waiting to hear back from the insurance companies, healthcare providers can dramatically reduce drop-off and increase their patient conversion rates.
"When patients are researching healthcare facilities, they'll often rule out any facility that isn't able to verify insurance coverage in a timely and efficient manner," said Jon Wagner, CEO of VerifyTreatment. "Our solution was built so that healthcare facilities don't have to risk losing a patient by waiting hours on verification and they can be the first center to say 'yes' to insurance questions. By partnering with Botco.ai on verification through chatbots, it's now easier than ever for patients to get the answers they need, right when they need them."
"We are on a mission to help people throughout the world get critical answers to their healthcare questions without having to wait, and our partnership with VerifyTreatment is a big step in that direction," said Rebecca Clyde, CEO of Botco.ai. "We feel that this solution is going to help alleviate a lot of stress for countless numbers of patients and help them get the treatment they need that much faster, while helping healthcare providers operate more efficiently and effectively. It's exciting to see how quickly AI chat is revolutionizing the healthcare space, and we are very proud to play a role towards that progress."
Botco.ai and VerifyTreatment will co-host a webinar on "Behavioral Health Marketing: How to Convert Live Chats Into Patients Using AI-powered Chatbots and Real-time Insurance Verification" on November 2nd at 11:00 am PDT. To register, visit www.botco.ai.
About Botco.ai
Botco.ai is a HIPPA-compliant, AI-powered marketing chat solution that can be implemented at scale to improve engagement rates. Today, the company offers industry-leading authoring, webchat, and AI machine-learning capabilities to quickly and effectively convert more customers in healthcare, wellness, addiction, behavioral health, physical therapy and senior living centers. Botco.ai's new Integrated Analytics Dashboard provides a comprehensive view of chat campaigns across multiple messaging channels such as web and Facebook Messenger. The API-based interface can be used to transfer leads, transcripts, and data into enterprise sales and marketing automation products like Salesforce, Hubspot, Adobe Marketing Cloud, Zoho as well as leading EHR and scheduling systems. Botco.ai is the recipient of the Arizona Innovation Challenge "Most Outstanding Startup" award and a graduate of Alchemist Accelerator Class XXV, the #1 accelerator for enterprise startups.
About VerifyTreatment
VerifyTreatment is a cloud-based platform that provides instant insurance verification for the behavioral health industry. The platform makes the admissions process faster and easier to avoid lost clients. The company partners with and is trusted by thousands of healthcare centers, treatment facilities and billing companies in over 46 states, nationwide, to admit more patients and increase revenue. Its customers have verified over 2 million policies, helping close the gap between insurance submission and patient admission. It was founded in 2016 and is based in Delray Beach, Florida, USA.